27/04/2021 • Blog
Deslaurier vs. Laurysen: A Comparison of Custom Kitchens
Deslaurier and Laurysen are two frontrunners in the custom kitchen cabinet marketplace in the Ottawa region. Since the 70s, these two family-owned and operated companies have dominated the space, providing quality products alongside quality service.


At Deslaurier, we recognize that our competitors do good work. We believe that everyone deserves a stand-out kitchen—whether or not it comes from our shop.


This article gives an objective overview of both companies and places the two leading cabinet manufacturers in a Venn diagram of sorts, revealing how they're alike and how they're different.


If you're in the market for best-in-class cabinetry, this article is a must-read—use that mouse scroll wheel to get started!
Laurysen Kitchens


Established in 1970, Laurysen Kitchens is a family-owned and operated cabinet maker that provides standard, semi-custom, and fully custom cabinetry in a wide range of styles. In 2020, Laurysen hit the 50-year mark and now has a track record in business for over half a century and an employee count of over 100.


Laurysen caters to four primary market segments:
Retail customers
Pro renovators
New home builders
Dealers


Laurysen owns and operates two manufacturing facilities within the Ottawa area. The primary plant is 55 000 sq. ft. in Stittsville, ON. More recently in 2018, Laurysen opened a second plant in Carleton Place with 23,000 sq. ft. of production space.


The company also runs a custom closet design service entitled "Klozets by Laurysen". Klozets by Laurysen has a dedicated line of cabinetry accessories specifically curated for your closet organization needs.

Deslaurier Custom Cabinets


Deslaurier began in the Deslaurier family garage in 1979 selling cabinets, lawn furniture, and other woodworking novelties. Over forty years later, Deslaurier Custom Cabinets now employs just under 200 people. Deslaurier specializes in custom cabinetry, offering an extensive collection of standard, semi-custom, and custom products.


Like Laurysen, Deslaurier serves four main categories of clientele:
Retail customers
Pro renovators
New home builders
Dealers


Deslaurier manufactures all its cabinetry in its 48 000 sq. ft. manufacturing facility in Renfrew, ON. Deslaurier has a showroom location in both Renfrew and Ottawa.


While Deslaurier does craft custom cabinetry solutions for closets, it does not have a branch of the company devoted to the niche market as Laurysen does.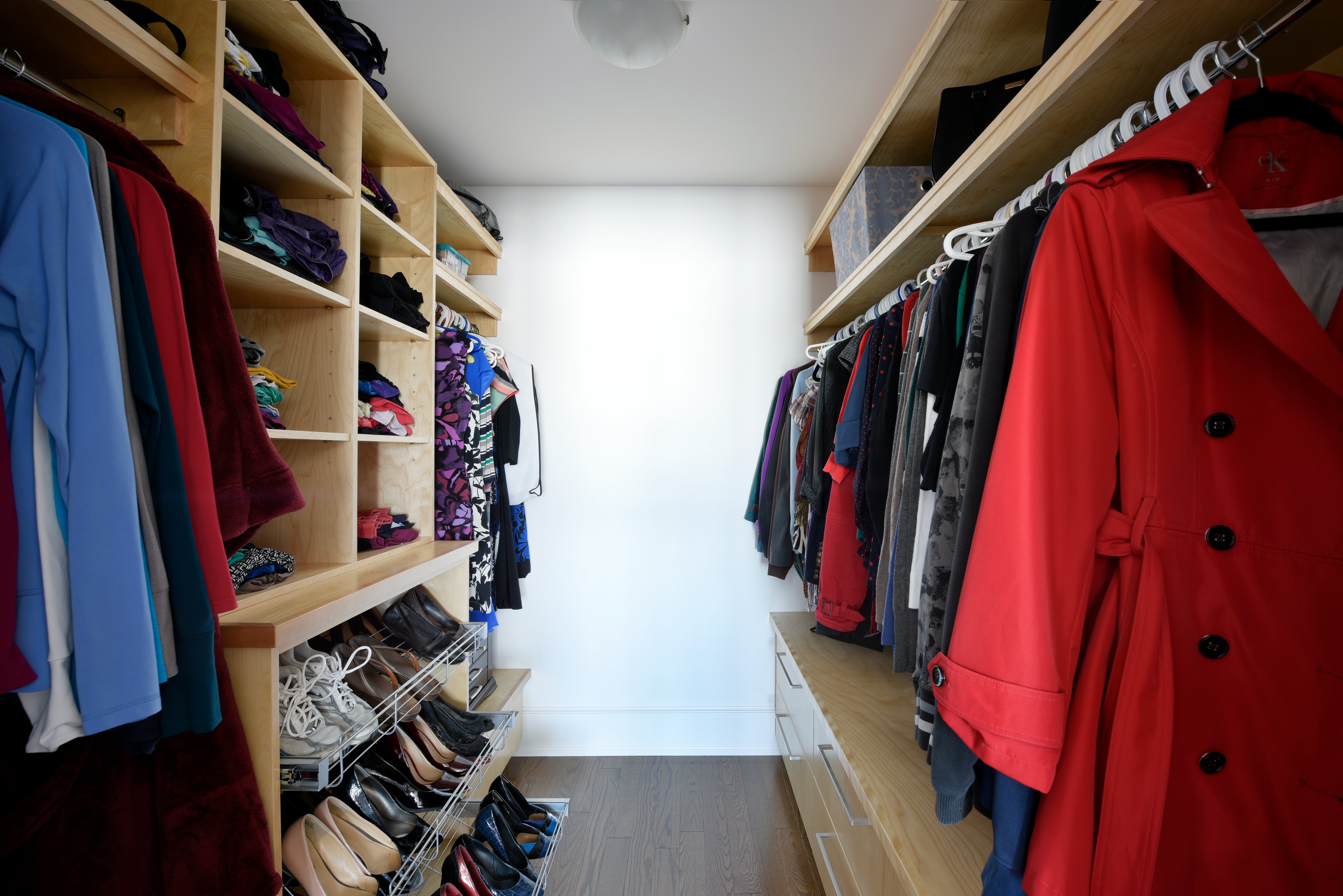 A Twin Past


As coincidence would have it, these two companies have more in common than meets the eye. Both Laurysen and Deslaurier had their manufacturing plants destroyed by fire: Laurysen's in 1987 and Deslaurier's in 2009.


Overcoming all logistical obstacles, both companies pulled through the devastation and became stronger for it!

Working with Deslaurier vs. Laurysen

Working with Deslaurier and Laurysen is a personalized experience from start to finish.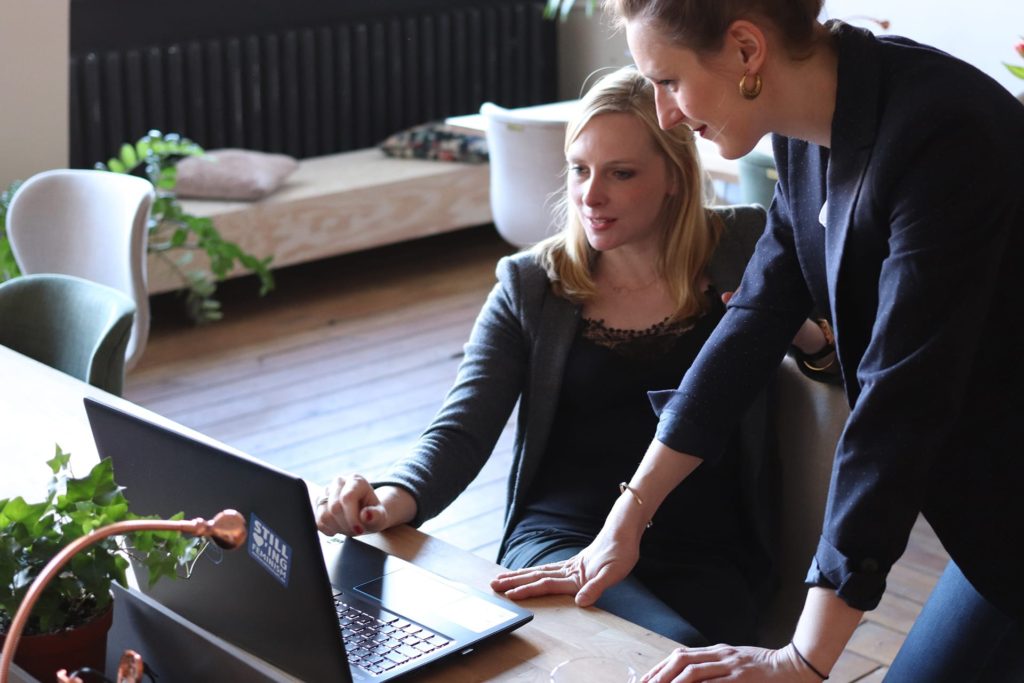 Both companies have a team of award-winning kitchen designers in-house. You'll be assigned a professional designer to guide you through your design selections and create a customized floor plan for your project. Upon order, each company's respective manufacturing facility will produce the pieces and install them in your home.


It's worth noting that neither Laurysen nor Deslaurier perform other renovation tasks, like flooring installations, plumbing work, and electrical upgrades. Those jobs are up to the homeowner to manage or outsource.


That being said, most professional designers have a host of industry connections and can refer you to contractors for these jobs if you need them. Designers can also work in conjunction with your contractor selections.

Warranty: Deslaurier vs. Laurysen


Both Deslaurier and Laurysen offer robust warranties that cover their products and services.
Laurysen offers:
a 10-year limited warranty on cabinet materials and workmanship
a 10-year warranty on thermoplastic doors (purchased on or after Jan 1, 2011)
a 5-year warranty on all post-formed countertops (purchased on or after Jan 1, 2011)
a 5-year limited warranty on stains and finishes (with the exception of painted finishes, which have a 1-year warranty)
a 5-year warranty on doors (with the exception of non-standard doors under 42", which have a 1-year warranty)
a 2 -year warranty on installation
a lifetime warranty on drawer slides and door hinges



Deslaurier offers:
a 20-year warranty on cabinet materials and workmanship for residential buyers (including finishes)
a 1-year warranty on cabinet materials and workmanship for commercial buyers (including finishes)
a 12-year warranty on PET doors
a 10-year warranty on acrylic and thermofoil doors
a 5-year warranty on polyester doors
a 1-year warranty on installation
a lifetime warranty on slides and hinges
Other components (hardware, accessories, and countertops) are subject to the warranty of the manufacturer
In summary, both companies extend generous warranty policies.


A notable difference is that while Deslaurier offers a 20-year coverage period for residential buyers and a 1-year coverage period for commercial buyers, Laurysen offers a 10-year warranty for both types of buyers.


Deslaurier's warranty may be more advantageous for you if you are a residential buyer, and Laurysen's may be more attractive if you are a commercial buyer.
As a disclaimer, all cabinet doors (with the exception of one-piece MDF doors) will potentially crack at the joints. This cracking phenomenon is a natural due to the inherent expansion and contraction of wood. As a result, such cracking is not under warranty by either company.

Product Partnerships


Some of the differences between Laurysen and Deslaurier kitchens boil down to the supplier partnerships of each company.


For instance, neither Laurysen nor Deslaurier manufactures cabinet hardware. The knobs, pulls, and handles that you order to match your cabinets come from each company's supplier network.


So, a particular piece of hardware that you find at Laurysen may not be available at Deslaurier, and vice versa.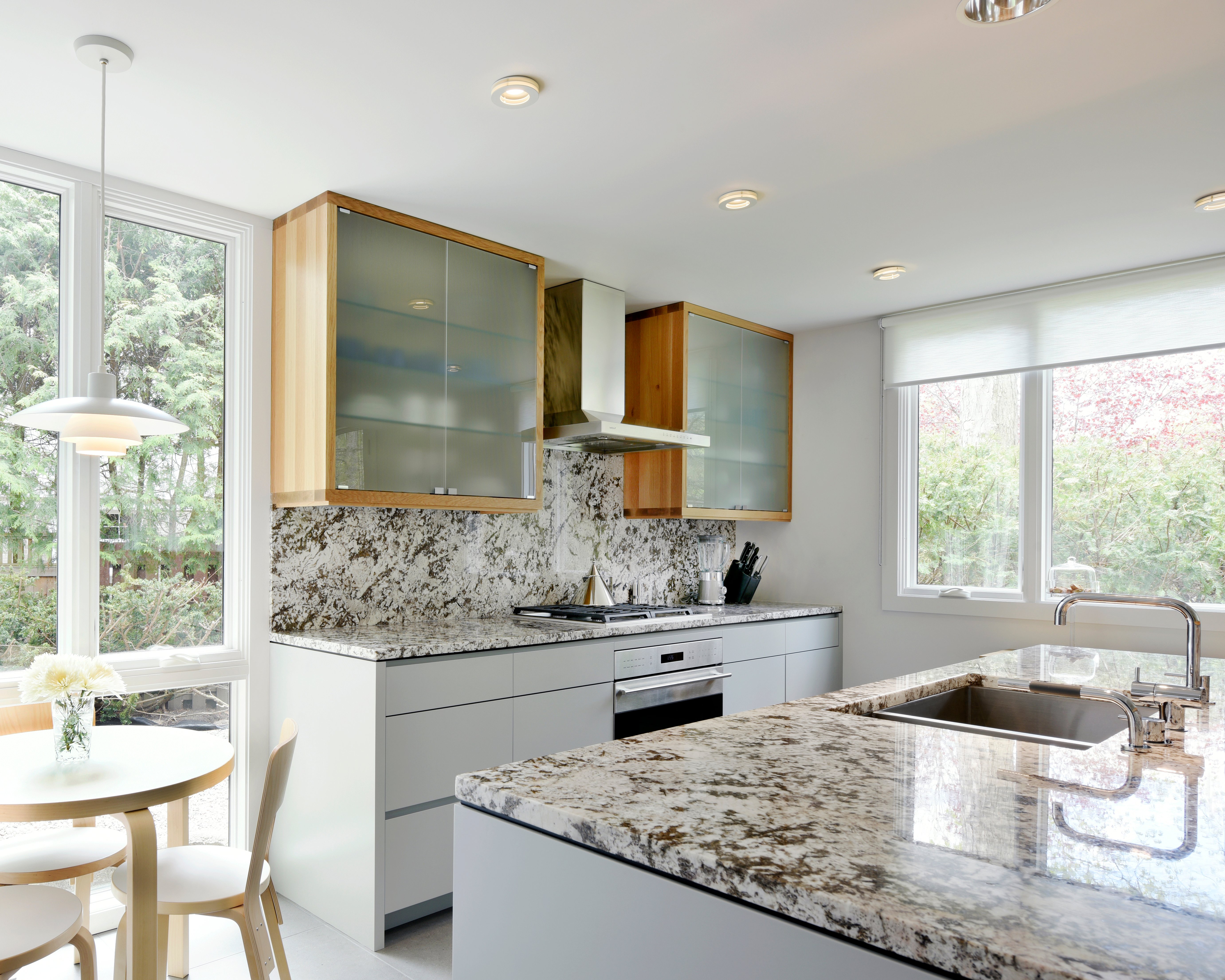 That being said, both businesses source literally thousands of hardware products through their supplier network, so it's unlikely you'll find either selection lacking. There are even a few renowned suppliers that both companies have in common, such as Blum and Richelieu.

Industry Awards and Accolades


With decades of experience behind each name, Laurysen Kitchens and Deslaurier Custom Cabinets have amassed an impressive number of awards and accolades for their work.

Often working in the same circles, both companies hold memberships in many of the same organizations, such as:
National Kitchen + Bath Association
Greater Ottawa Home Builder's Association
Ontario Home Builder's Association
Canadian Kitchen Cabinet Association
Deslaurier is a Platinum Club member (a designation given to winners that have maintained their status for seven or more years) of Canada's Best Managed Companies by Deloitte.


Laurysen has won the Consumer Choice Award for over 20 consecutive years.


Undoubtedly, both businesses have garnered praise and established a reputation of quality in the local community and beyond.

Dealers


Laurysen and Deslaurier are also expanding their brand's reach in Canada and across international borders.


Deslaurier has over 30 dealers in the province of Ontario. They've also recently partnered with NV Realty Group in Palm Beach, Florida.


Laurysen also has a presence province-wide, with multiple dealers in over 27 marketplaces such as Ajax, Barrie, Brockville, Carleton Place, Kingston, Mississauga, Morrisburg, Nepean, Newmarket, Oakville, Ottawa, Perth, Peterborough, Prescott, Sudbury, Whitby, and Windsor.


Laurysen has a few dealers outside of Canada, including:
Hamilton, Bermuda
Chicago, Illinois
Charlotte, North Carolina


The two brands are forces in the field and show no signs of stopping their growth.

Eco-Friendly Manufacturing Highlights


Deslaurier and Laurysen have proven to be powerhouses in the initiative to make their manufacturing processes greener.


The two companies implement many noteworthy environmentally friendly products and practices in their work.


Deslaurier and Laurysen both use water-based, UV-cured finishes. Water-based finishes emit significantly fewer VOCs than traditional solvent-based products.


Deslaurier's wood species are locally sourced. Core cabinet construction uses, at a minimum, CARB1-compliant and EPP-certified panel materials.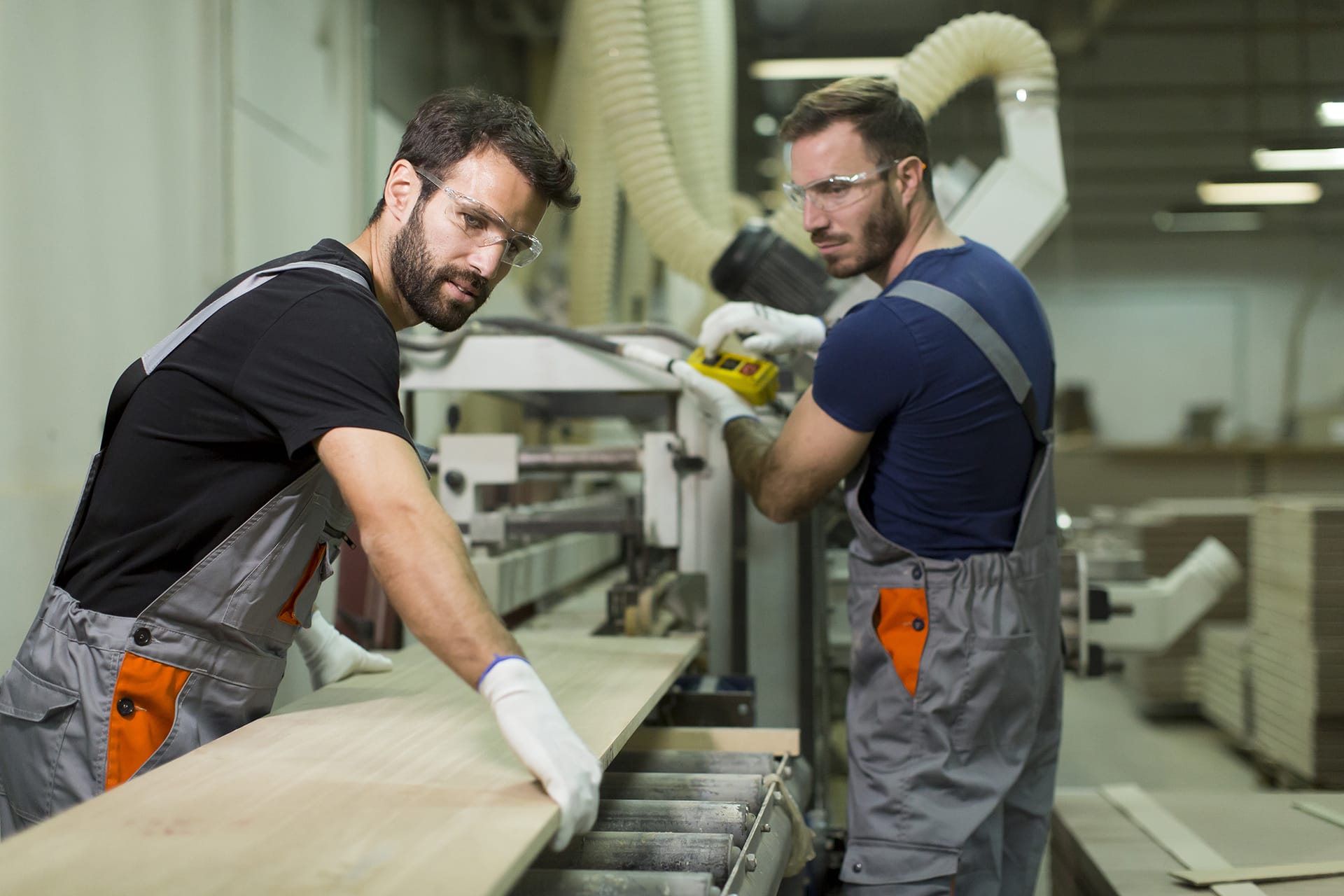 Environmentally conscious homeowners can also upgrade to Nu Green® cabinets at both companies, to reduce their environmental footprint even more. Nu Green® is a material constructed from 100% recycled and recovered wood fibre.


As a second eco-conscious upgrade option, Deslaurier offers soy-based, formaldehyde-free PureBond® plywood.


Each company has heavily invested in the efficiency and environmental safety of its manufacturing facilities and has demonstrated an ongoing commitment to making internal practices greener.
Deslaurier vs. Laurysen
A Side-By-Side Summary

Deslaurier Custom Cabinets and Laurysen Kitchens are two very similar Canadian businesses. Both family-owned and operated, they are two longstanding contributors in the industry. Each has a decades-long track record and a healthy collection of awards and accolades as evidence.


Perhaps the biggest divider between these two cabinetry giants is their custom closet service and warranty. Laurysen has a product line devoted to custom cabinets, called Klozets by Laurysen. Deslaurier may not offer the same breadth of closet-specific accessories as Laurysen.


The second point of distinction is that Deslaurier's retail cabinetry warranty is 10 years longer than Laurysen's, at 20 years. Plus, it includes stained and painted finishes. However, Laurysen's installation warranty is a 2-year policy, while Deslaurier's is 1-year.


If you're on the hunt for custom cabinets in Ottawa, we hope this information helps you decide which manufacturer is the best fit for your project.

Talk to a Deslaurier Kitchen Designer
At Deslaurier, we understand that we're not the only cabinet specialist around. That's why we like to show prospective clients what we have to offer—no commitment needed!

Do you live in the Jupiter, FL area? Book a free consultation with one of our Florida designers and discover the Deslaurier advantage!
Related Links: