2/05/2022 • Blog
Where to Buy Kitchen Cabinet Hardware in Ottawa
Estimated Read Time: 4 Minutes
For such a small piece of the kitchen puzzle, cabinet hardware can play a large role in a kitchen's overall aesthetic.
However, choosing the right kitchen cabinet hardware can be a difficult task. Your selection should compliment, and shouldn't clash, with cabinets, countertops, or wall colour
At Deslaurier Custom Cabinets, we specialize in providing our clients with high-quality, functional dream kitchens. We know how important selecting the right cabinet hardware can be during the kitchen design process.
With that, let's get to it! This article will provide you with 5 retail options that will service your kitchen cabinet hardware needs in the Ottawa region!
Kitchen Cabinet Hardware in Ottawa
At Deslaurier, we know there's much more to a kitchen than just cabinetry. We pride ourselves on our ability to offer our clientele as much information as possible.
That's why we've put together this list of the 5 best places to buy kitchen cabinet hardware in Ottawa.
Whether you're looking for hardware that blends within popular kitchen styles such as traditional, modern, farmhouse, or anywhere in between, these businesses have Ottawa's hardware needs covered!
Please note the companies listed below are in no particular order.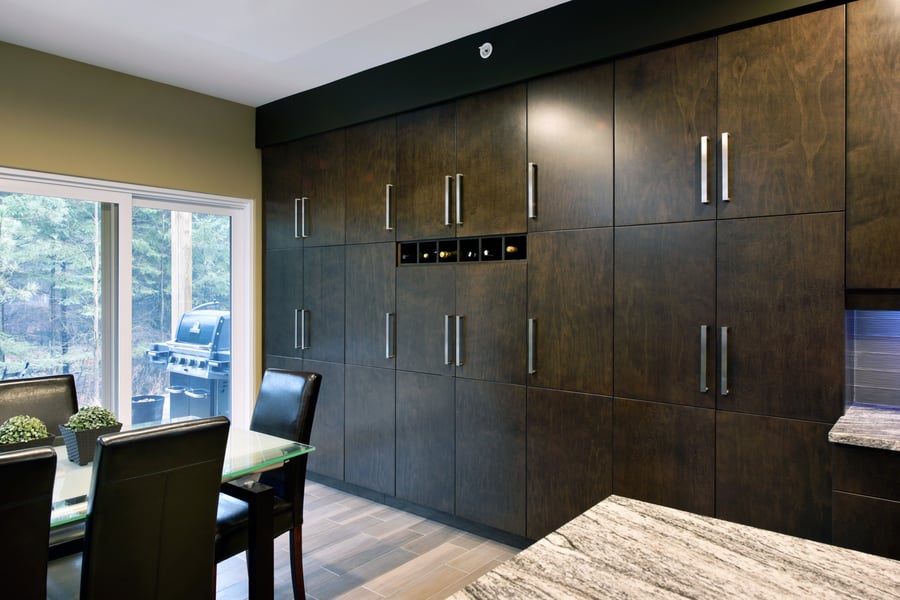 1. Richelieu
Richelieu is a specialty hardware manufacturer and supplier that specialize in decorative and functional cabinet hardware.
They have over 100 distribution centers across Canada and the United States, including more than a dozen in Ontario alone.
Richelieu's catalogue includes over 130,000 products, with everything from kitchen cabinet hardware to cutting boards and power tools.
2. Ottawa Cabinets Direct
Ottawa Cabinets Direct is a unique company founded in 2010 that operates strictly online with a digital catalogue and no in-store distribution.
As a manufacturer and supplier, they provide kitchen and bath products such as RTA (ready to assemble) cabinets, countertops, and sinks, among others.
Ottawa Cabinets Direct offers a unique home improvement shopping experience. You order your cabinets online and they ship right to your doorstep.
Ottawa Cabinets Direct ships to all 13 Canadian provinces and territories.
3. Preston Hardware
Preston Hardware has been a family owned and operated hardware store since 1945 and became Ottawa's first self-serve hardware store in 1953.
Fast-forward over 70 years and they are now Canada's largest independent hardware store with nearly 100,000 sq. ft. of retail and warehouse space, and over 160,000 products in their catalogue.
Preston Hardware remains in their original location, situated in the heart of Ottawa's Little Italy:
Preston Hardware holds an 8.8/10 on HomeStars from 9 reviews.
4. Bath Depot
Bath Depot is a family-owned business founded in 2008 by four brothers with 20 years in the plumbing distribution industry. What started as a plumbing-centric business has now expanded to cover all things bath and kitchen; including accessories, cabinets, and of course, kitchen cabinet hardware.
Bath Depot is its own manufacturer, distributor, and retailer. With over 40 locations in Quebec and Ontario, you can find two locations in the Ottawa area:
Bath Depot offers virtual online consultations, free in-store pick up, and free delivery in Ontario.
As of publication, Bath Depot has a 3.6-star Google rating from 105 reviews.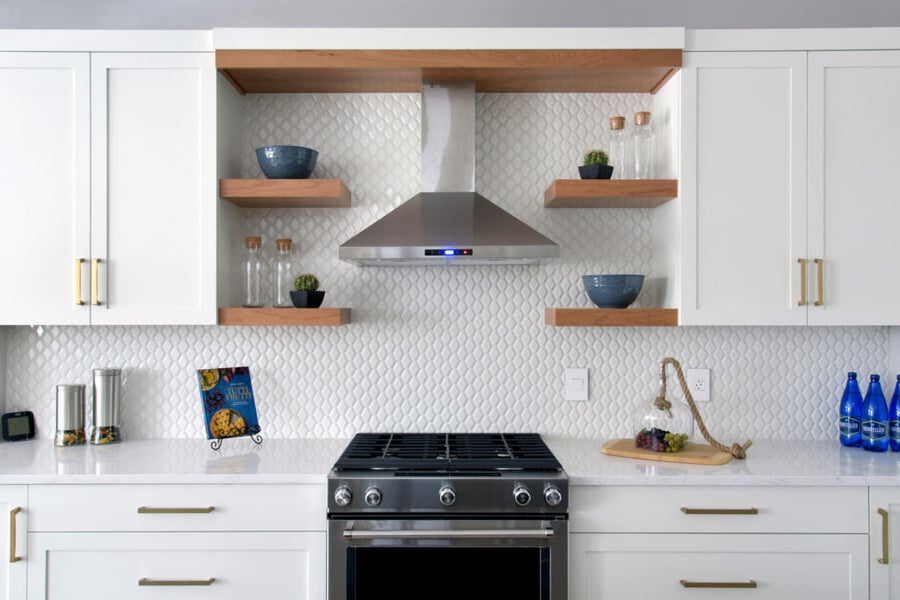 5. Large Home Improvement Stores for Kitchen Cabinet Hardware
Large home improvement retail stores such as Home Depot, IKEA, Lowe's and Rona, sell a variety of cabinet hardware including handles, knobs, hinges, slides and other cabinet accessories.
While these big box stores are sure to have available inventory in-store and online, you may be limited when it comes to their product selection.
Buying from large home improvement stores does have its benefits, however. If, for example, one of your handles or knobs becomes damaged, you know you go online or walk in-store and replace the same product off the shelf.
If you're not picky about your hardware choices, this could be an ideal avenue for you.
In contast, if you're particular about your cabinet hardware, the local hardware specialty stores listed above might be ideal for you. They'll have a larger variety of hardware selections to choose from and a deeper knowledge of the cabinet hardware industry for a more hands-on approach.
Discover Deslaurier Custom Cabinets
Wondering how the perfect cabinet hardware will mesh with your dream kitchen design? You've come to the right place!
Deslaurier Custom Cabinets has everything you need if you have your eye on custom cabinetry. With over 40 years of experience to our name, we provide our clients with a fully customized design process with our talented team of designers.
We partner with world-class hardware suppliers, like Emtek, Berenson, and Richelieu to offer our clients thousands of hardware design options in type, feel, function, style, finish, and size.
Want to view our hardware selection? Book a free consultation with a Deslaurier kitchen expert at our Jupiter, Florida showroom!
Interested in becoming an authorized Deslaurier dealer? Visit our Become a Dealer page to learn more! Live outside the area? Find a Dealer to connect with a Deslaurier dealer near you!