14/05/2021 • Blog
How to Choose Appliances for a Kitchen Renovation
Kitchen appliances are the bread and butter of a kitchen remodel. What's the kitchen for anyway if not the place to access and use your fridge, cooktop, and oven?
If you're stuck on how to choose appliances for your kitchen, this article exists to help.
With the expertise of Design Consultant Amelia Mathieson, we're going to explore the what, when, why, and how of choosing your five major kitchen appliances (cooktops, fridges, range hoods, dishwashers, and microwaves) during a renovation project.
Let's get started!
How to Choose New Kitchen Appliances During a Renovation
Putting Function and Floor Plan First
How do you know which appliances are best for your new kitchen? Hint: it's not a question of whether or not they have a stainless steel or all-black finish.
The key to your decision lies in the appliance's function and the kitchen's floor plan.

Function
Above all else, your kitchen needs to work for you!
What's your cooking style? Are you an avid baker who needs a state-of-the-art, double-door oven? Do you avoid dishwashing by hand at all costs and need an extra-large dishwasher to cram in all your dirty dishware?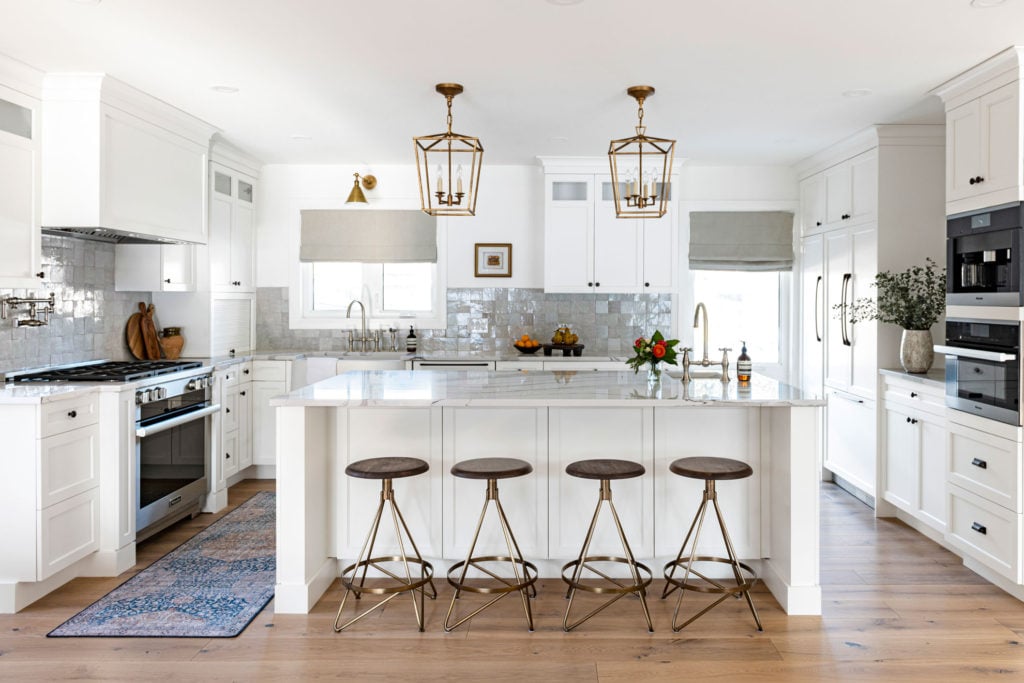 Do you cook with a partner? If so, you might want a cooktop surface that's separate from the oven. That way, one person can open and close the oven without disturbing the other using the cooktop.
Your habits and cooking style will tell you all you need to know about what the best appliances for your kitchen are.

It might help to draft a list of the features you're looking for in your appliances. Knowing what functions you value most will help narrow down your choices once you get shopping.
Create one list for "must-have features" and another for "bonus features". You can use this example wish list for a gas cooktop as a model:
Must-Have Appliance Features
Bonus Appliance Features

Separate oven and cooktop
Gas cooktop
Six burners

Digital settings
Easy-to-clean parts
Good warranty


Floor Plan


Your floor plan is the #2 big decision-maker in what your appliances should be. Remember those "must-have" features you just brainstormed? They may or may not fit in the limited space you have. For example, as much as you may want a full-size fridge and freezer to stand side by side, if your kitchen layout doesn't permit it, it can't happen.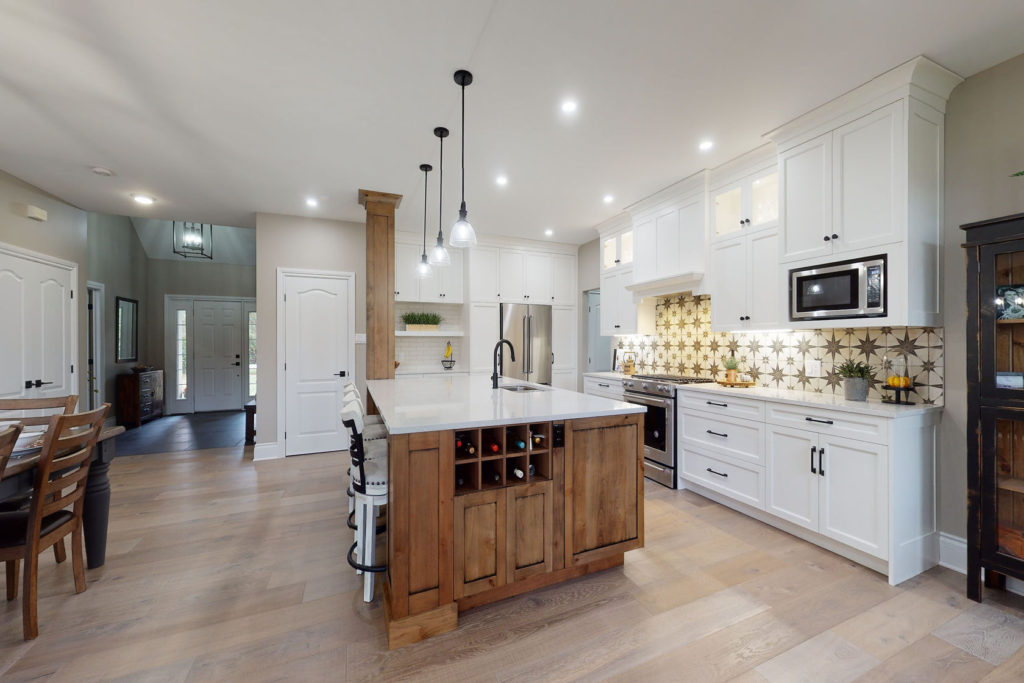 Design Consultant Amelia Mathieson says,
Picking kitchen appliances is a balancing act between choosing what you want in a particular appliance and what makes sense for the space.
Maybe your kitchen's size can (just barely) squeeze in a side-by-side fridge and freezer set-up, but it makes the space look and feel crowded. Would you still want it?
Before you click the "Buy Now" button or swipe your credit card at a local appliance store, make sure you've thought through how the item relates to your floor plan.


When to Buy Kitchen Appliances
Planning for a Smooth Kitchen Renovation Timeline


If you're wondering when to finalize your appliance selections, the answer is: right away!


The size and type of appliances you choose directly and drastically affect the design process. The sooner you can tell your designer what appliances you'll be using, the better and more accurately they can craft your kitchen design concept.
Aim to arrive at your first design appointment with those decisions made and the measurements in hand. At the very least, have a clear idea of what you want so that your designer has a baseline from which they can start the design.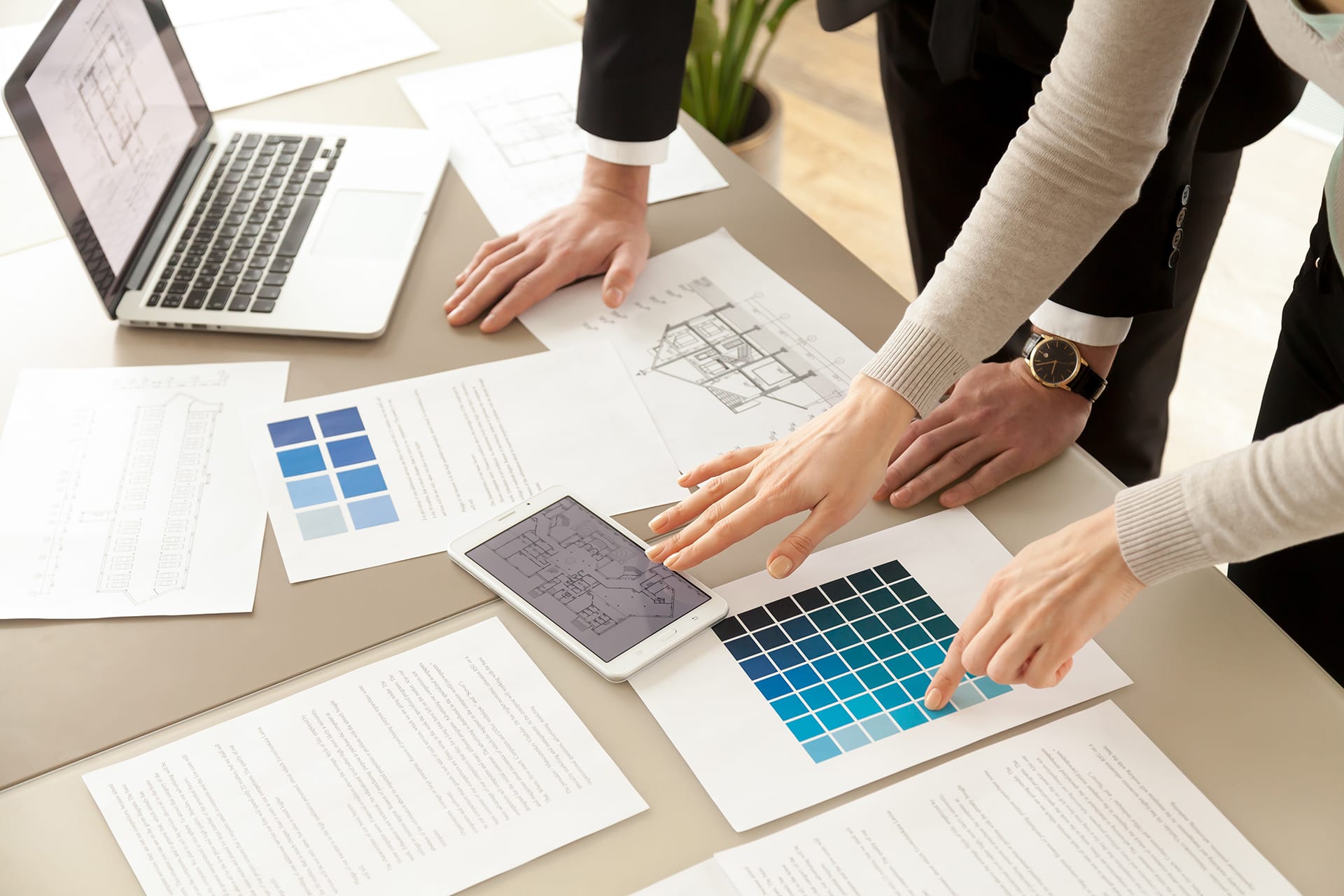 Not to mention, the pandemic has caused a near-industry-wide backlog. Your appliance lead time may be longer than normal, so it's in your best interest to place your order as early on in the project as possible.

Five Major Kitchen Appliances for Your Remodel
A Closer Look
Now that we understand how function and floor plan inform your selections and when you should aim to complete them, let's take a closer look at what each of the five major kitchen appliances are and why they matter.

Ranges, Ovens, and Cooktops


Possibilities abound in this category. You can choose to buy a freestanding range (where the oven and cooktop are combined into one appliance) or purchase the oven and cooktop as two individual pieces.
You'll also have many options for fuel sources: the common ones are gas, electric, and induction. Your choice between the three boils down to preference.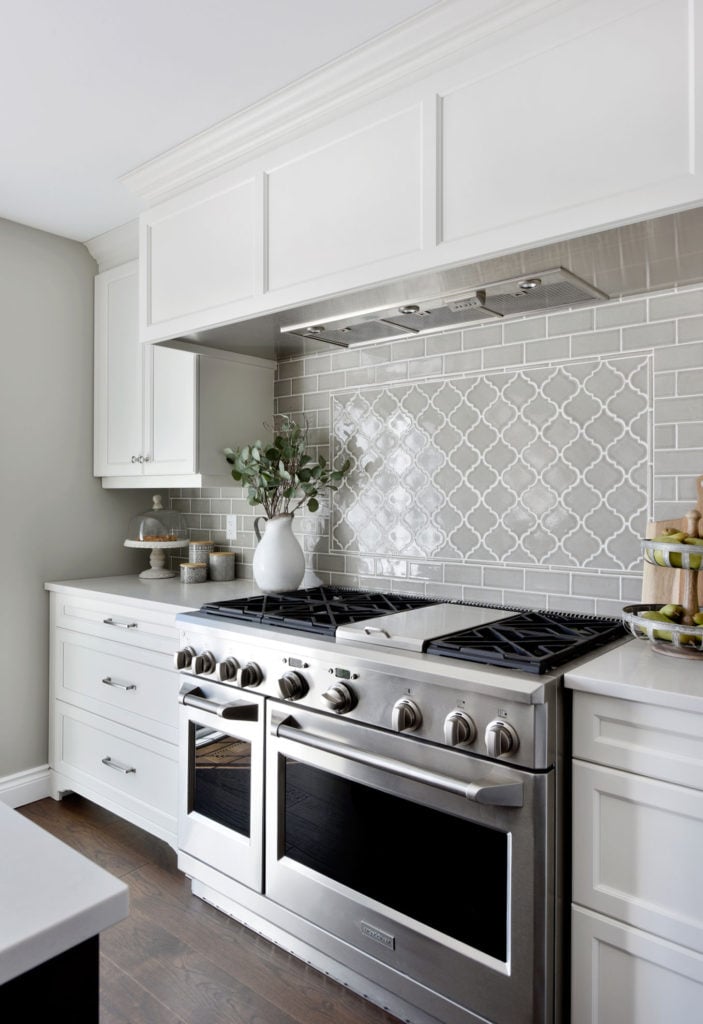 Whichever you choose, you'll need to tell your designer as soon as possible. Appliances with different fuel types require different clearances. For example, a gas cooktop has an open flame and will require more clearance to comply with fire safety codes than its electric counterpart.

Fridges
Fridge sizes are so varied these days that a "standard" fridge no longer exists.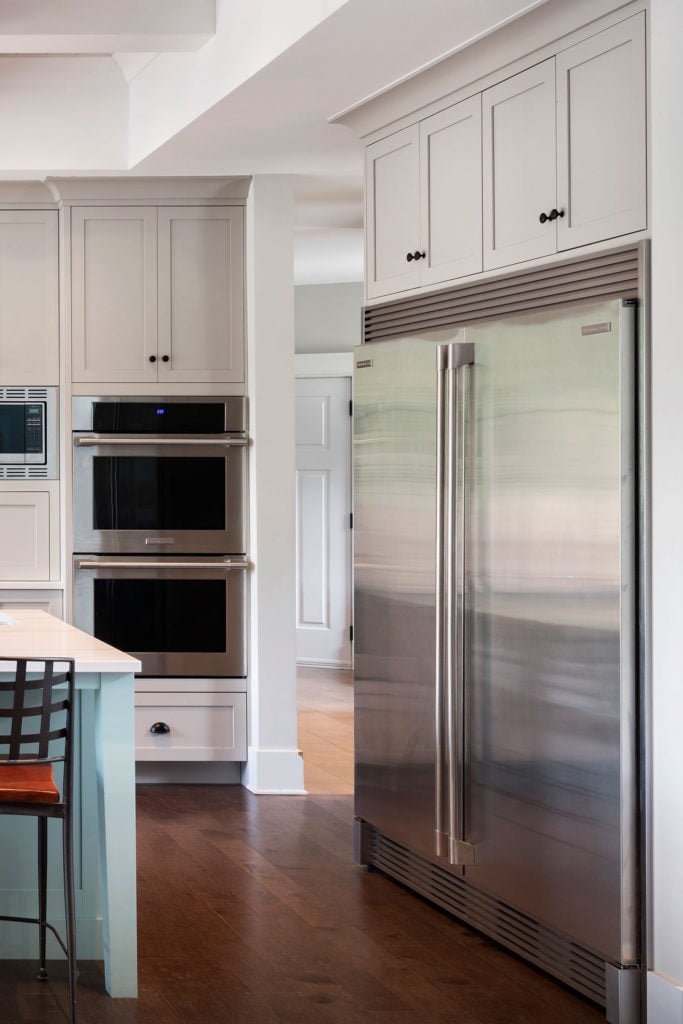 Even two 36"-wide fridges that are dimensionally the same might need unique side clearances for the doors to fully open. Why does this matter? One small oversight regarding side clearances can lead to a lifetime of inconvenience.
When purchasing a fridge, it's important to also consider cleaning and maintenance. You want to be able to open the doors wide enough so that you can easily extend, remove, clean, and put back the crispers. —Amelia Mathieson
Understanding your appliance's measurements and clearance needs is crucial to the practicality of your future kitchen.

Range Hoods


Range hoods are very diverse—they're a functional choice as much as they are an aesthetic one.
Function-wise, you need to determine the right ventilation capabilities for you. A hood's power is measured by CFM (cubic feet per minute). That figure represents its venting strength, which you'll want to match to your cooktop.


If you know that you regularly cook up a steamy storm in the kitchen, you're going to want a powerful hood to suck those fumes up and away.
Don't neglect the aesthetics side of things, though.
Designer Amelia Mathieson says,
A range hood really influences the style of the kitchen. You can go modern with stainless steel or traditional with ornate detail. An integrated hood fan opens up the door to a lot of other design possibilities.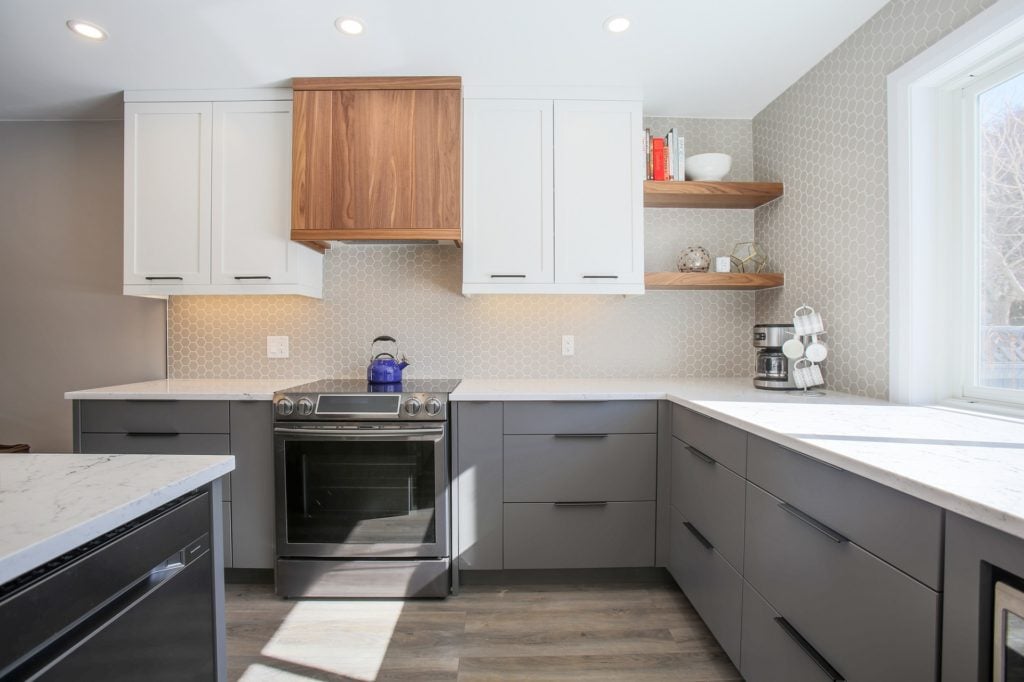 Dishwashers


A little more standardized than the fridges and range hoods out there, dishwashers are usually 24" wide. You can also find apartment-sized units at 18", but they're not as popular for average homes.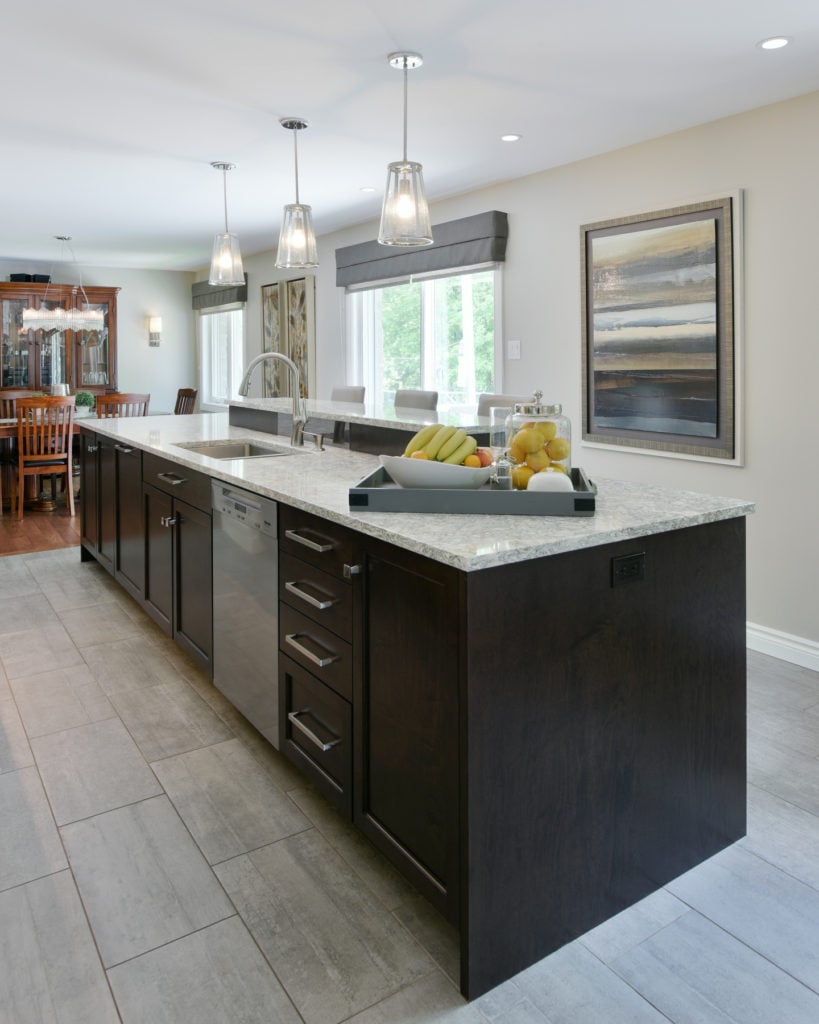 Don't forget that you can panel dishwashers, hiding them behind a cabinet door for a clean, streamlined look.
If you go this route, bear in mind that the panel will get delivered with your cabinetry and the appliance will arrive separately. As for installation, you'll have to arrange for either your appliance technician or your cabinet maker to install both the appliance and its panel—they're not separate jobs.

Microwaves


Among the five major kitchen appliances, microwaves are usually an afterthought. The reason likely being that they're small and typically the most affordable purchase of the bunch.
The microwave's relatively small size and price tag doesn't make it any less important, however.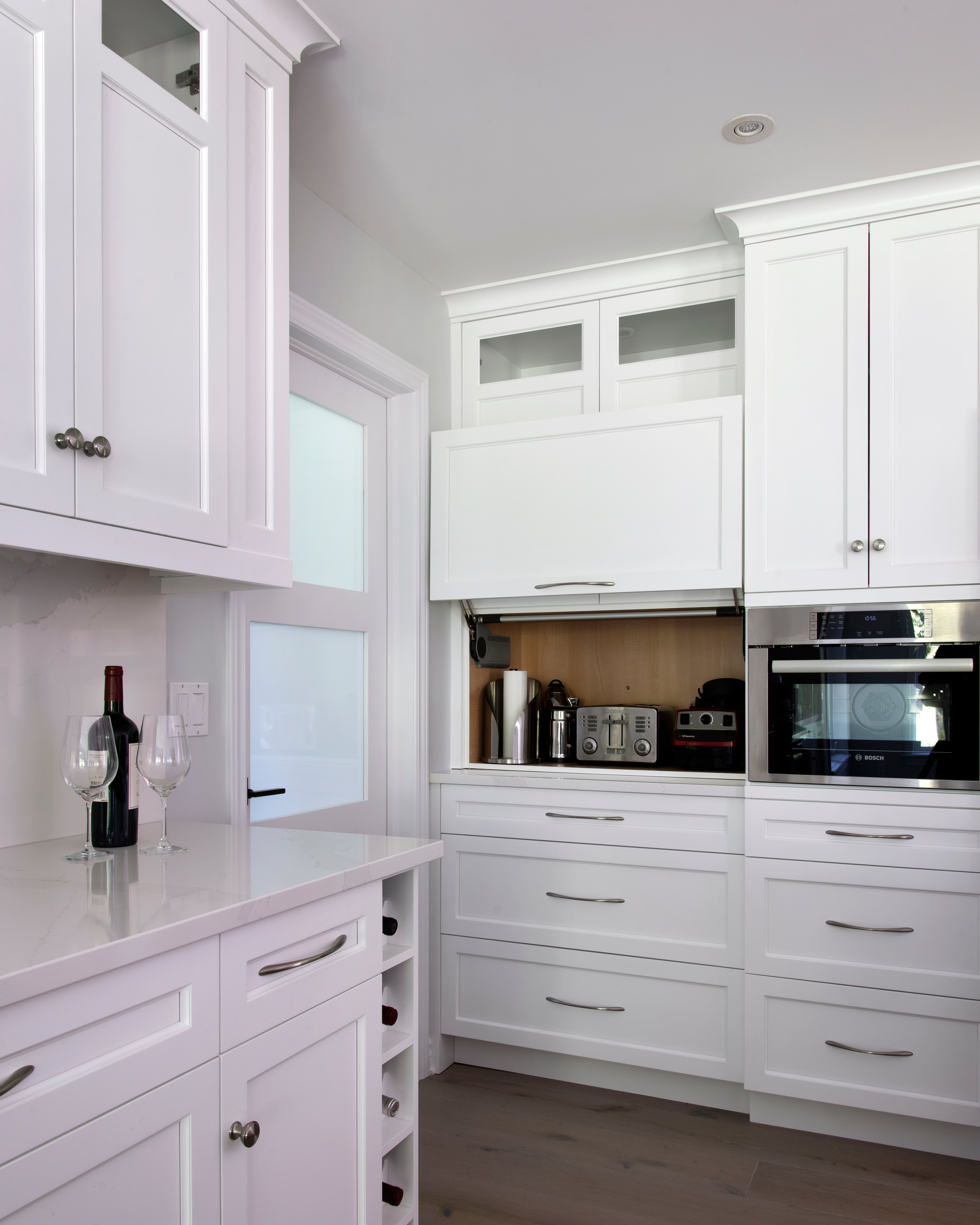 If you want your new microwave built into the base cabinets or tucked in over the range, your designer needs to know its precise dimensions to create an open section that accommodates a nice, tight fit while still complying with the microwave's clearance requirements.
You'll also need to plan to put an electrical outlet nearby.
Even something as unassuming as a microwave can create a domino of design implications!

Meet With a Deslaurier Designer


Want to learn more about how you can build your dream kitchen? Book a no-obligation design consultation with one of our award-winning design team members in Jupiter, FL.
Interested in becoming a dealer in Florida? Connect with us on our Become a Dealer page.


Related Links: