6/07/2021 • Blog
Reface vs. Replace: A Comparison of Cabinet Services
There's no getting around it. Kitchen renovations cost money. When homeowners want to minimize expenses, they often find themselves asking the question, "Should I reface or replace my kitchen cabinets?"
Which offers better value for your hard-earned dollar? This article will tell you just that.
We're taking a hard, honest look at the "reface vs. replace" debate to help homeowners like you get the best kitchen for the best price.
Let's get started!

Kitchen Cabinet Refacing
First off, what is cabinet refacing?
Cabinet refacing is when you leave your cabinet boxes as-is and replace only the cabinet doors and drawer fronts. All the cabinet frames, side panels, and toe kicks get covered, typically with a veneer, to match the new cabinet and drawer fronts.
Thus, the whole exterior portion of your cabinets—the parts you see immediately when you walk into the room—will have a fresh look. The other parts (shelves, frames, and interiors) will stay the same.
For the record, Deslaurier Custom Cabinets does not offer cabinet refacing services. In fact, usually a company will specialize in one service or the other—not a lot of businesses do both.
Often, big box stores like Home Depot and Lowe's will perform refacing projects, but always call ahead to be sure. You can read more about how Deslaurier cabinets compare to Home Depot cabinets in our comparison article, "Deslaurier vs. Home Depot".

Cabinet Refacing Timelines
A refacing project is great for homeowners who don't have a lot of time on their hands.
2-5 days is typically all it takes to complete a refacing project. That means if the cabinet doors you're purchasing are stock items, you can likely be back in your refaced kitchen in a week.
If the new cabinet doors and drawer fronts are custom, you'll need to tack on some extra time for manufacturing to happen. The production lead time will depend on the cabinet maker you work with.
Kitchen Cabinet Replacement
A cabinet replacement job is exactly as it sounds. It's a full cabinet overhaul project. All components of your cabinetry system, including doors, frames, shelves, hinges, and other hardware, will be replaced with brand new products.
Out with the old, in with the new!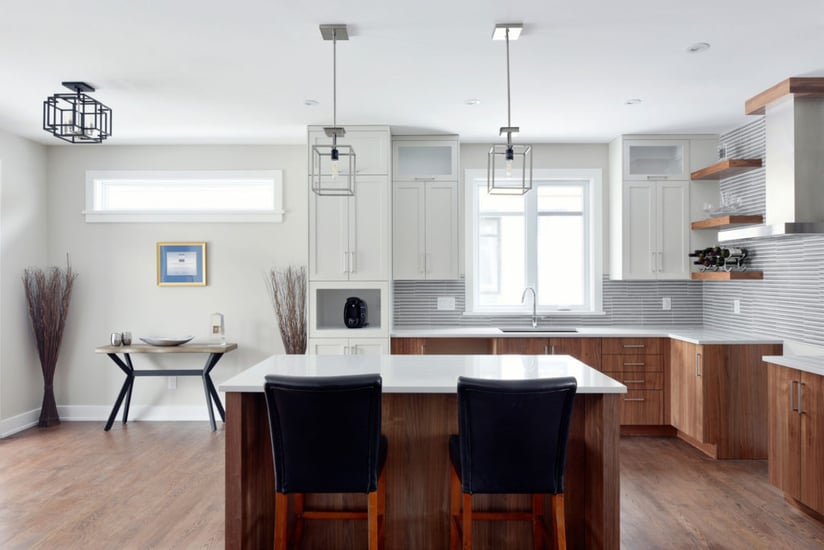 Cabinet Replacement Timelines
The labour involved in cabinet replacement is more complex than that of refacing.
For starters, your old cabinets must be removed or demolished. This can take anywhere from one day to one week.
Next, your new cabinets need to be carefully levelled and installed. Deslaurier's installation team usually takes 2-5 business days to install new cabinets, and you can expect roughly the same timeline from other installation crews.
In total, allot approximately 2 weeks for the labour portion of cabinet replacement. However, don't forget to add lead time. If your new cabinetry is custom made, production will likely take at least 8 weeks, and is subject to go up based on market conditions.
Click to learn more about how long a Deslaurier kitchen takes here.
When NOT to Reface Your Cabinets
There are three primary scenarios in which refacing your cabinets is NOT a good idea. They are:
If your cabinet boxes are old, damaged, failing, or structurally unstable.
If your kitchen layout is impractical.
If you want to add a significant number of interior cabinet changes.
Scenario #1: Old Cabinet Boxes
If your underlying cabinet boxes are not in good working condition, spending money on replacement cabinet doors is a waste. They'll look good until your boxes give out and then you'll need to replace everything anyway.
If you only have one or two cabinet boxes that are falling apart, you can probably get your refacing contractors to replace only those boxes. But be careful! A refacing job plus a few minor replacement tasks can quickly snowball into a project that's just as pricey as a full replacement.
Generally speaking, if your cabinets are already 10-15 years old, and you're planning on staying in your home for a long period of time, you might want to steer away from refacing.
The gist of it is: don't use refacing as a band-aid solution. You'll save more money (and time) by paying a little more for a replacement job upfront.
As they say, do the job once and do the job right!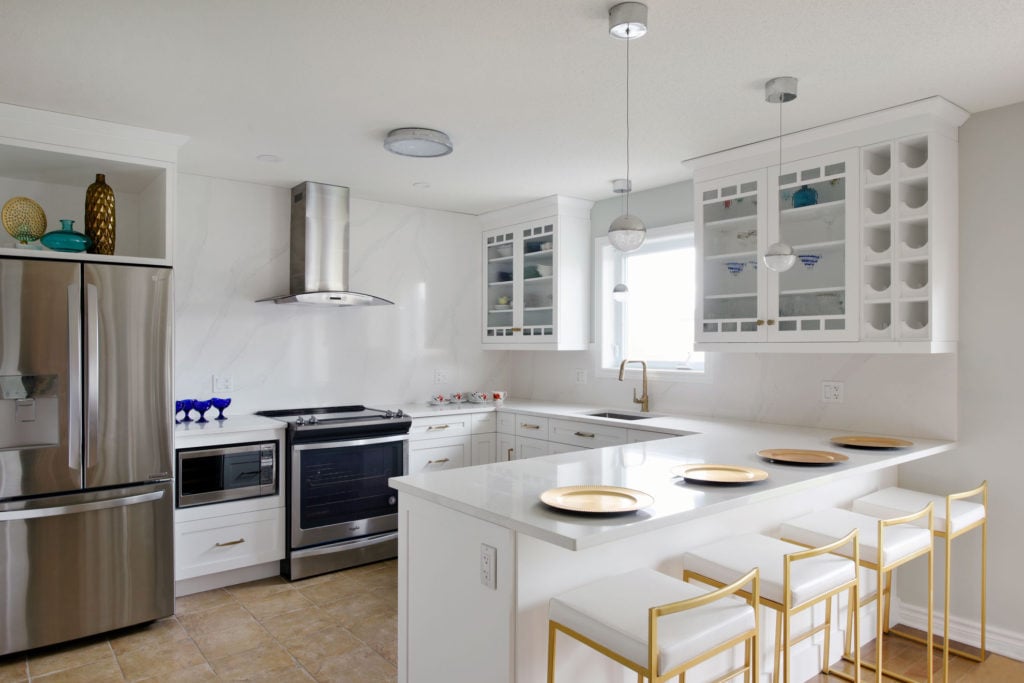 Scenario #2: Impractical Kitchen Layout
Scenario #2 is a little less black and white. If your kitchen layout is not conducive to your lifestyle, it might not be worth paying for a purely cosmetic facelift by refacing the cabinetry.
The benefit to replacement is that you can redesign everything. If you want more drawers, you can get them. If you want to add a kitchen island, that's on the table. You can even rearrange where all your appliances are in the room.
Carefully weigh the cost-benefit to re-working your cabinetry layout. It certainly costs more to re-design and replace everything, but for some homeowners, the convenience of a streamlined design is worth that extra money. On the other hand, you might be willing to put up with the sore points of you design in order to cut the here-and-now expenses.
Scenario #3: Interior Cabinet Changes
Scenario #3 is for those who want to do a lot of work on the exterior of their cabinets and a little to moderate amount of work on the inside of their cabinets.
Chances are if the exterior of your cabinets are in rough shape, the interior is too. But refacing cabinetry plus freshening up cabinet interiors can add up fast.
Once they get on the train of refacing the exterior, some homeowners get carried away replacing drawer boxes, adding cabinet accessories, and sanding and painting interior shelves.
If you're going to all the trouble for an inside-and-out transformation, you might want to seriously reconsider replacing your cabinets altogether.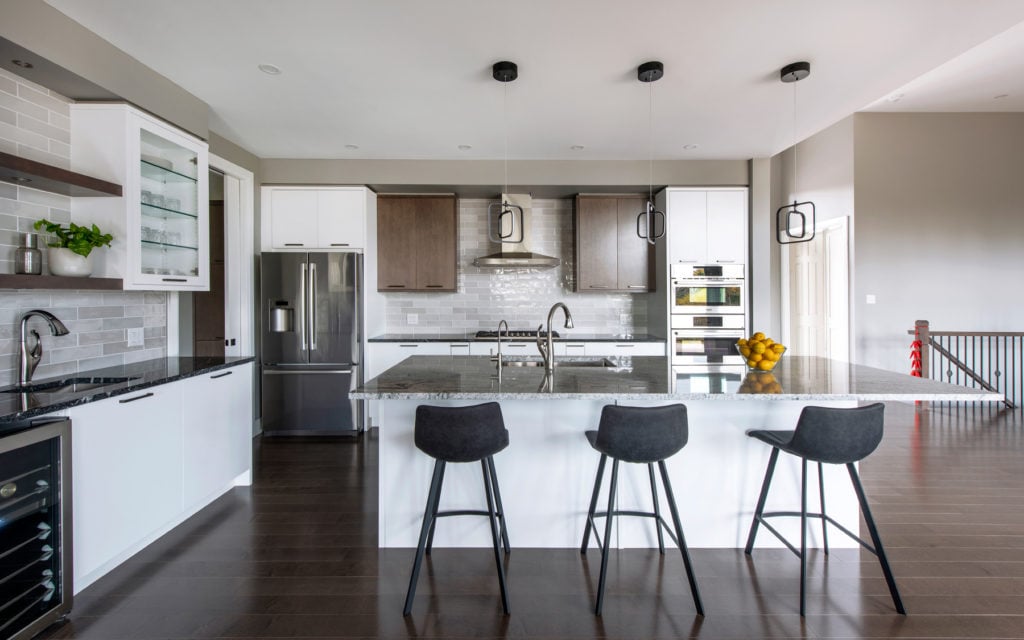 When NOT to Replace Your Cabinets
There are also three scenarios when it's probably in your best interest to go ahead and reface instead of replace:
You must keep your expenses as low as possible.
You're determined to DIY the project.
You're selling your home and have other renovation priorities.
Scenario #1: Budget
If you're on an extreme budget and you simply can't afford to pay more than what's absolutely necessary, refacing is the path forward for you.
There's less material and less labour involved in refacing cabinets than replacing them, so the total bill will always be smaller. Generally speaking, you can expect your refacing bill to be 30-50% less than a replacement bill.

Scenario #2: DIY Reno

If you're adamant that you're going to DIY your kitchen project, refacing is the safer route to take.
First of all, there's a lot more heavy-lifting involved in a full replacement. On the other hand, with refacing, you'll only need to handle the doors and veneer, so that's a load off your back—literally.
What's more, the labour in a replacement job is significantly more technical in nature that that of a refacing job. Cabinet installers must precisely level base cabinets. If a shelf isn't level, you'll know it every time you put something on that shelf for the rest of your life.
It's better to botch a refacing project than a replacement project: the consequences aren't as serious or hard to fix. So, unless you're a professional, DIY a refacing job only.

Scenario #3: Over-Renovating Before a Home Sale
If you're planning on nailing in a "For Sale" sign on your lawn soon, you need to plan your pre-sale renovation budget carefully and strategically.
Every property has something called "capped value"; essentially a limit for how much it's worth as a listing on the market. All renovations should be kept in balance with a home's value so that you don't spend more money than you're able to recoup in a sale transaction.
Work with an experienced realtor so that you understand what buyers are looking for in your area. That way you can make your pre-sale reno money go farther.
If your realtor thinks your renovation budget is better allocated to bathrooms or floors, it might be better to reface instead of replace your cabinets so that you can devote more resources to those areas.
You can learn more about the most valuable pre-sale renovations in Deslaurier's article "Should I Renovate My Home?"

A Note on Countertops
Many times, homeowners who are refacing their cabinets choose to upgrade their countertops at the same time.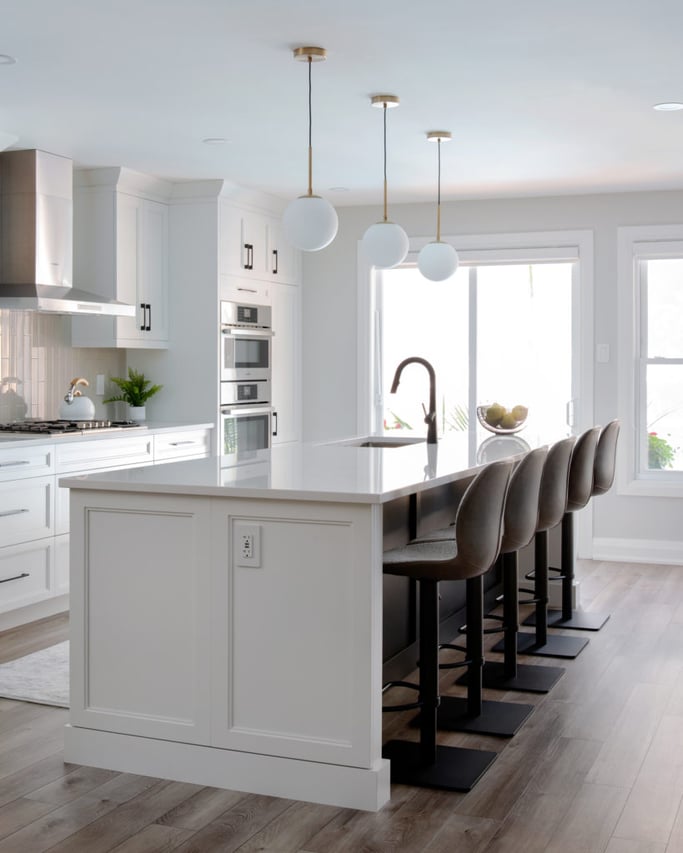 Since countertops are one of the most expensive items of a kitchen remodel, you'll want to consider whether it's worth putting a brand-new countertop on old cabinets. Spending thousands of dollars on a countertop to match with inexpensive cabinets doesn't always make a lot of sense.
Dollar value aside, you'll also need to make sure your old cabinets are stable enough to support the weight of a new countertop!
Refacing vs. Replacing Cabinets
Which is Better for the Environment?
One of the most common myths out there is that refacing cabinets is more environmentally friendly than replacing cabinets.
Now, certainly replacing cabinets can be bad for the environment. In many cases, cabinets are demolished and sent directly to landfills. However, that's just one piece of the puzzle.
If you're passionate about renovating sustainably, you might want to consider that:
Used cabinet boxes can be donated/sold/re-used as whole units, and thereby saved from ending up in a landfill.
It's more difficult to donate/sell/re-use only the cabinet doors from a refacing job.
The manufacturing process for inexpensive cabinet doors might be worse for the environment than the manufacturing process for more costly, new cabinets. The sustainability of the process and product is dependent on the cabinet maker.



In summary, both refacing cabinets and replacing cabinets can be done is an environmentally conscious manner. One is not inherently greener than the other.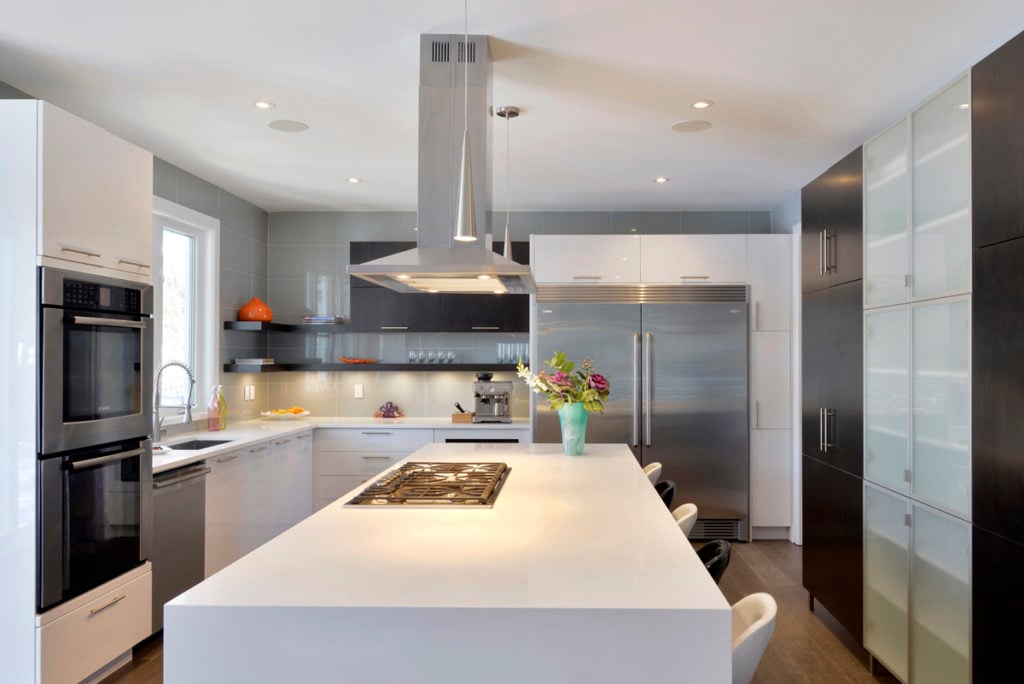 What's Next?
Hopefully after reading this article, you have a better idea whether refacing or replacing your cabinets is best for your kitchen.
If you have any more questions on the subject of cabinets, Deslaurier's team in Florida would be happy to help! Every week, you can find new articles all about cabinetry and kitchen renovations in our online Learning Centre. Plus, we're only a phone call (or an email) away!
Fill out our consultation request form to book a free initial design consultation with one of our award-winning designers in Jupiter, FL.


Related Links: