Deslaurier Custom Cabinets
Ottawa's Finest Cabinet Maker
Since 1979, the Deslaurier name has been synonymous with quality. We locally manufacture high-quality custom millwork using cutting-edge equipment and eco-friendly practices.
To create custom cabinetry in harmony with today's varied lifestyles, we place great emphasis on our design services. We come alongside our customers to see and share their vision. Then, we work our magic to bring it to fruition.
Our Design Team
Deslaurier's design team is the creative engine of our success. We've sought out the industry's finest kitchen designers to assemble this powerhouse of a team. Our in-house design consultants are passionate about crafting one-of-a-kind spaces that cater to the individual homeowner.
Kitchens, bathrooms, closets—you name it—your custom cabinetry solution is waiting.
The Design Process
Your designer will facilitate a collaborative, fun, and rewarding design process with you. We'll guide you through our far-reaching catalogue and help you explore the full spectrum of the premium cabinet materials, door styles, finishes, and accessories available.
Come into our showroom armed with your ideas, and leave with a plan and a dream.
Our Kitchen Designs
While our collective resume features a host of prestigious awards from organizations like GOHBA and OHBA, we believe it's our track record of customer satisfaction that speaks to our talent the most.
All our cabinetry is backed by a robust 20-year warranty, so you can rest easy knowing your cabinets are built to last for the long haul.
Want to see our design prowess in action? Head to our online showcase to see our most recent closet, bath, and kitchen renovation projects. Your dream renovation could be next!
Consult With a Designer
Ready to start your project? Fill out our consultation request form to book an appointment with us. We offer 100% complimentary initial consultations because we think you deserve to discover the Deslaurier advantage—no strings attached.
Featured Designers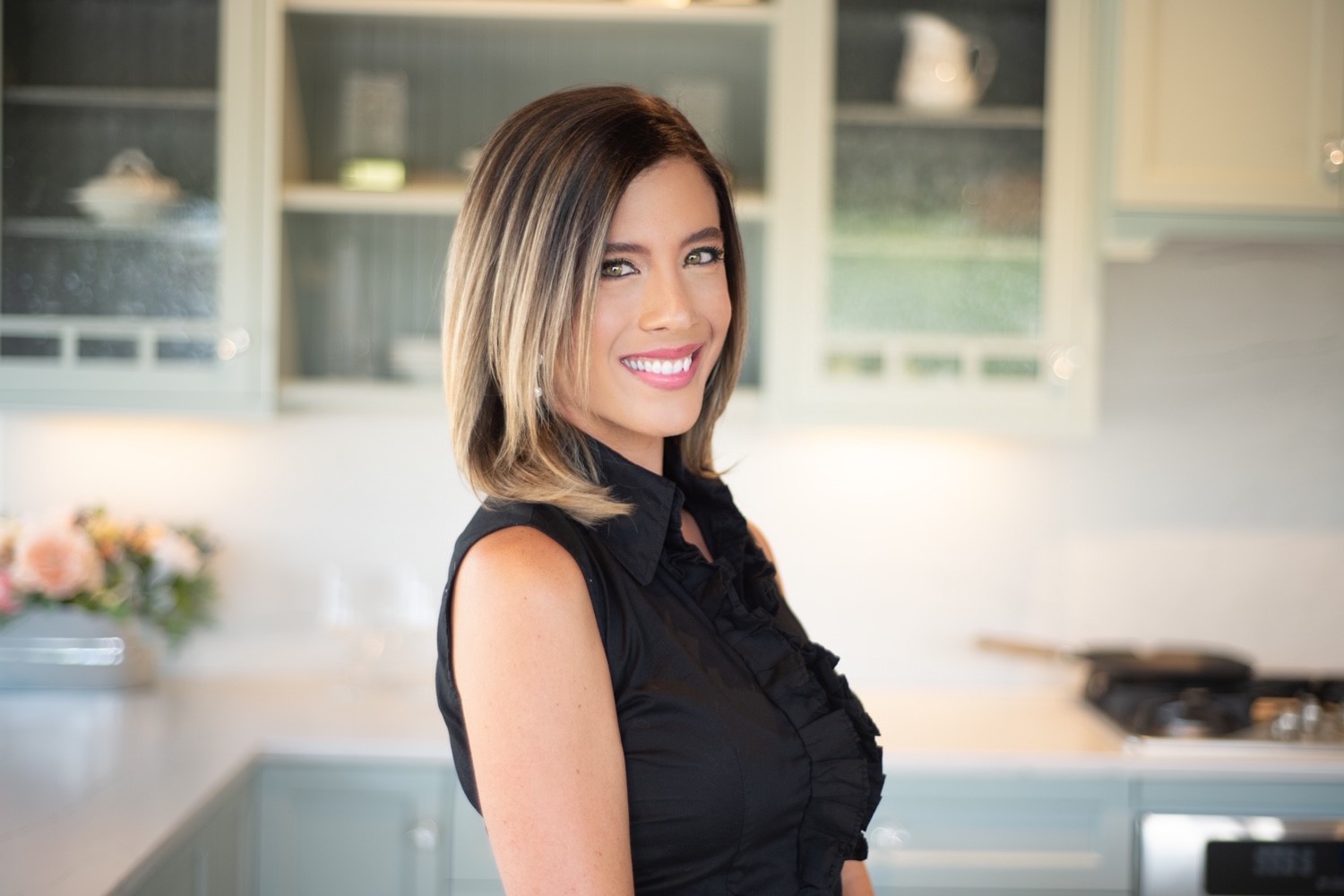 Darien Wilson
To begin, Darien's greatest accomplishment is being a mother. After graduating from the Interior Decorating and Kitchen and Bathroom Design programs at Algonquin, Darien started working in the industry right away. After being a Kitchen and Bathroom Designer for over 8 years, continuous education became very important to her. The NKBA offers additional certifications for Senior Designers that help keep up to date with all the never-ending changes that occur in our field. She obtained her AKBD (Associate Kitchen and Bathroom Designer) certificate and credentials after dedicated study and testing. Once you pass this exam you may opt to continue your studies and obtain a CKBD credential. A credential that signifies great importance and stature in the industry. Darien passed her CKBD (Certified Kitchen and Bathroom Designer) exams and is now both AKBD and CKBD certified. Her Design's have won national awards in the industry over the years. Darien's work has been published in multiple magazines throughout the region; and she was a finalist in the "Designer of The Year" category in the 2020 GHOBA awards. She is well known in the industry and respected by her fellow Colleagues. Outside of work her hobbies include fitness, friends, and a glass of Pinot Grigio here and there.
"My personal taste is Transitional and Contemporary Design." I keep up to date with new trends which sets me apart from others. I can deliver great and functional design to meet your own personal taste & lifestyle. How I would describe myself in one word, Passionate. One thing you cannot teach is heart. Once you can completely invest yourself and your talent, you will be successful. I have always been a competitive person; I like to challenge myself and Kitchen Design does just that. An eye for detail and bringing all the finishes together comes naturally. I like to be around people, I think they always feel comfortable and confident with the outcome throughout the process.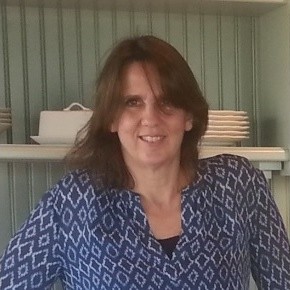 Joey Cooke
Joey Cooke is a seasoned Design Consultant with 22 years of industry experience in her arsenal. She graduated from Queen's University with a BA in Psychology, completed an advanced 3-year diploma at Algonquin College for Interior Design, and earned the NKBA accreditation for Associate Kitchen and Bath Design. Joey's portfolio is full of custom new-builds and the occasional renovation.
I love all types of design, but have a special passion for working with wholly customized designs and built-ins. Finding solutions for difficult spaces—that's where I thrive.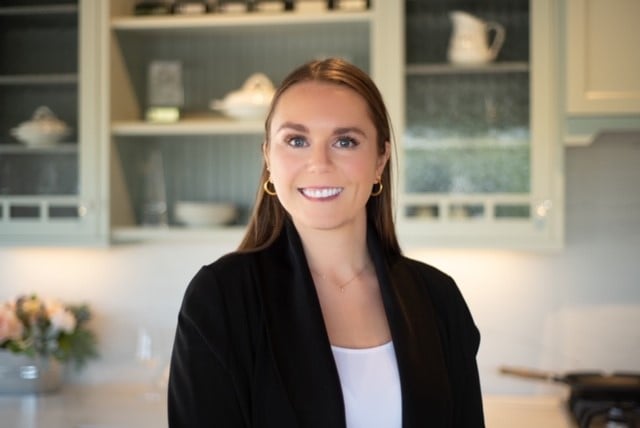 Alanna Wharton
Alanna has been in the industry for 5 years, while her family has been in the industry building and selling custom homes her whole life. Her personal style is ever-evolving, and she constantly transforms her clients visions into a bold but refreshing masterpiece.
She gravitates towards California eclectic styles mixed with minimal modern rustic. She love neutral palettes and natural materials, and creating interest through layering patterns and textures.
What I love most about my career is the opportunity to help clients achieve their dream space, while ensuring that the design is as functional, efficient, and beautiful as possible.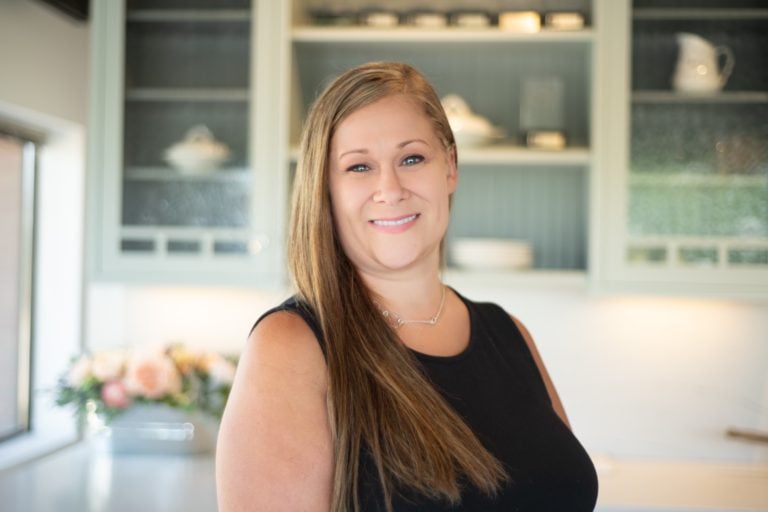 Vanessa Horwat
Vanessa has over 20 years of experience as a kitchen and bath designer and has worked on a wide range of projects for builders of all sizes, residential homes and commercial spaces. One of her favourite projects to date is the Ronald McDonald House. Her motivation comes from her relationship with her clients: she focuses on understanding their personal needs and style so she can guide them on their renovation journey – from making cabinetry selections to making décor and lighting decisions. Vanessa focuses on educating and empowering clients about how to maximize the functionality of a space while also giving them that 'wow' factor they are looking for. Her personal style ranges from modern to traditional to everything in between – she believes the magic is all in the details.
I love how every space – a new home or a 100-year old home has its different challenges. Making that space come alive through all of its inherently unique details is the greatest reward.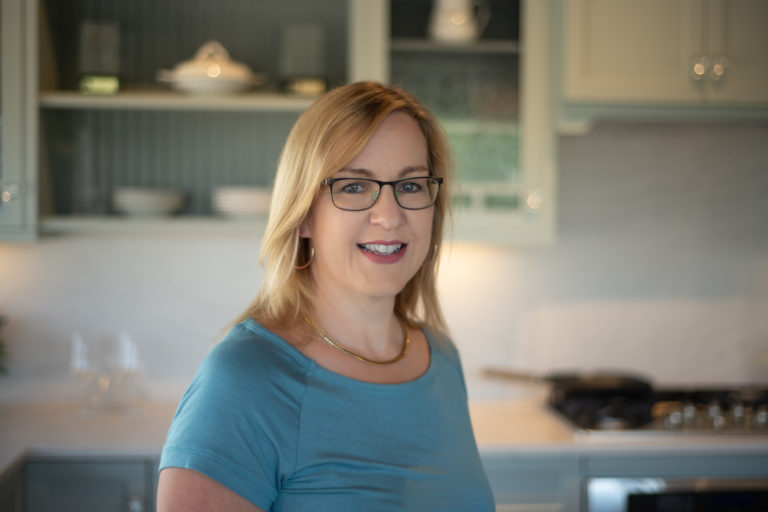 Myra Flipsen
Myra was immersed in the design industry from a very early age. Her father was a cabinet maker and she grew up working on the shop floor doing everything from running the edge bander to sanding cabinet doors. She worked in Nutrition Management for 15 years before returning to design to help her father transition to retirement. She's been an integral member of the Deslaurier team since 2004.

Myra won the SAMMY Best Industry Partner Rep title in 2009 and 2012. She's also picked up numerous GOHBA awards in the "Kitchen and Bath Design" and "Custom Kitchen and Bath" categories, and, most recently, an NKBA award for kitchen design.
My experience working in the shop with my Dad, combined with my studies and work experience in fashion design and then nutrition management, has put me in a position where I approach each project from a construction, aesthetic, and functionality standpoint. I seek to combine the best of all three for the end user.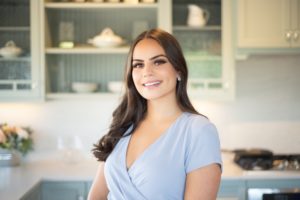 Kristen Weese
Kristen went into interior decorating right out of high school in 2013, graduating from that program in 2015. While in school she worked part time at urban barn selling furniture and helping clients with their interior design needs, and also worked with John from HDD Ottawa and Susan at SO interiors.
Once she decided kitchen design was her passion, she studied kitchen and bath design from 2015 – 2016. Deslaurier welcomed her in 2016 and she has been helping clients ever since.
There is no better inspiration than simply learning about who my clients are and how they plan to use their kitchen. You can completely transform someone's life by giving them a space that functions and benefits them in every aspect.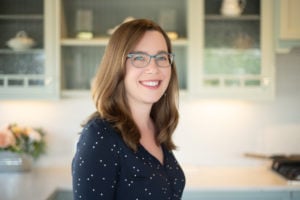 Amelia Mathieson
Amelia holds a bachelor's degree in Interior Design (BAAID) and a Kitchen/Bath Certification (AKBD). Amelia has been working in the Design Industry since 2012. Her first opportunities came with a Design Build firm where she received both local and national recognition for her numerous award-winning designs. Her design portfolio includes kitchens, bathrooms, recreational space, bars, home theatres and home additions. This experience allowed her to realize her desire to specialize in custom kitchen and bath design. Working at Deslaurier Custom Cabinets allows her to fulfill this desire while maintaining a connection to all rooms in the home through custom cabinetry. She prides herself in her ability to listen to her clients and to hear what they are saying and successfully identify solutions to meet their needs. Amelia's primary goal and greatest satisfaction is bringing her clients dreams to fruition through functional and beautiful design.
Meet the rest of our award-winning design team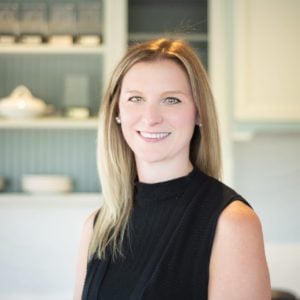 Amanda Menkhorst
Design Consultant, Builders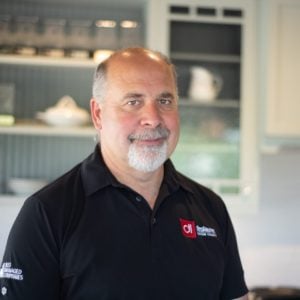 Kevin Rosien
Design Consultant, Builders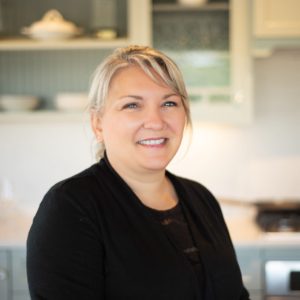 Adele Jacobs
Design Consultant, Builders
Anik Leblanc
Team Lead Design Support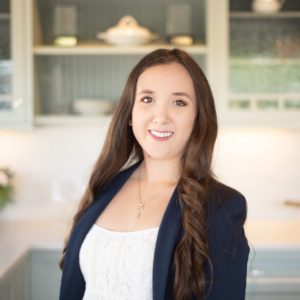 Ashley Fong
Design Consultant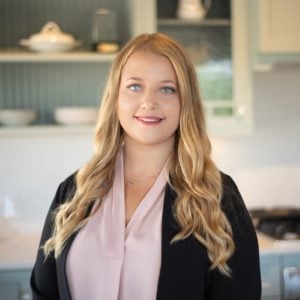 Holly Kerr
Design Support Specialist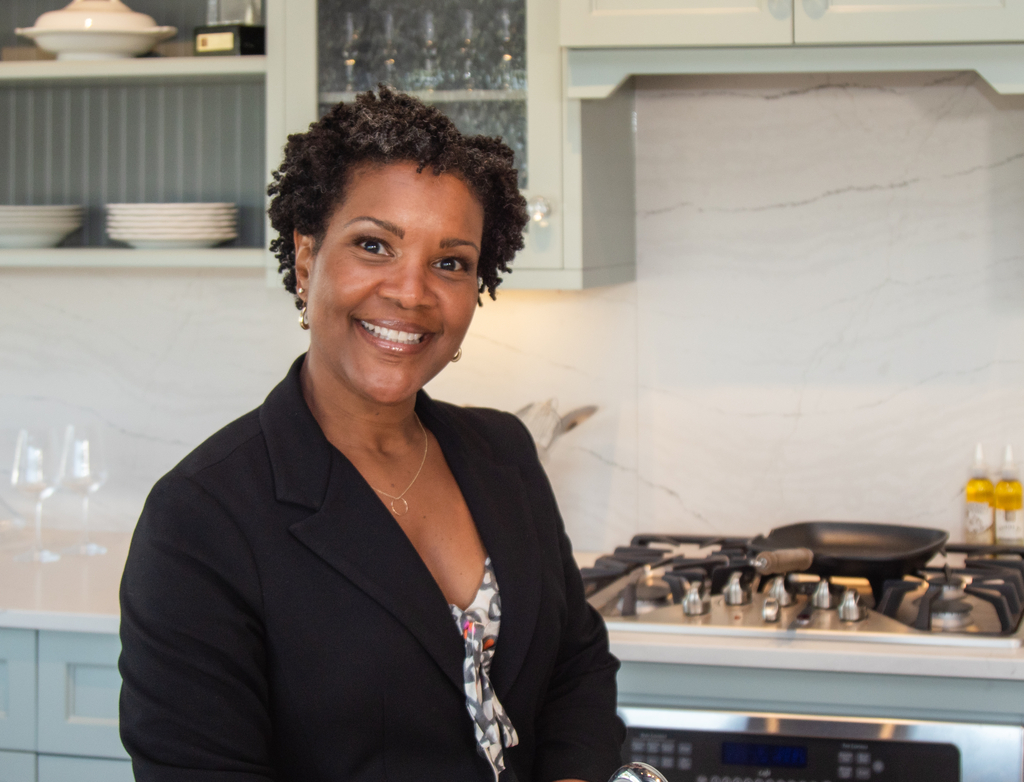 Reen-Ann McBean
Ottawa Sales Manager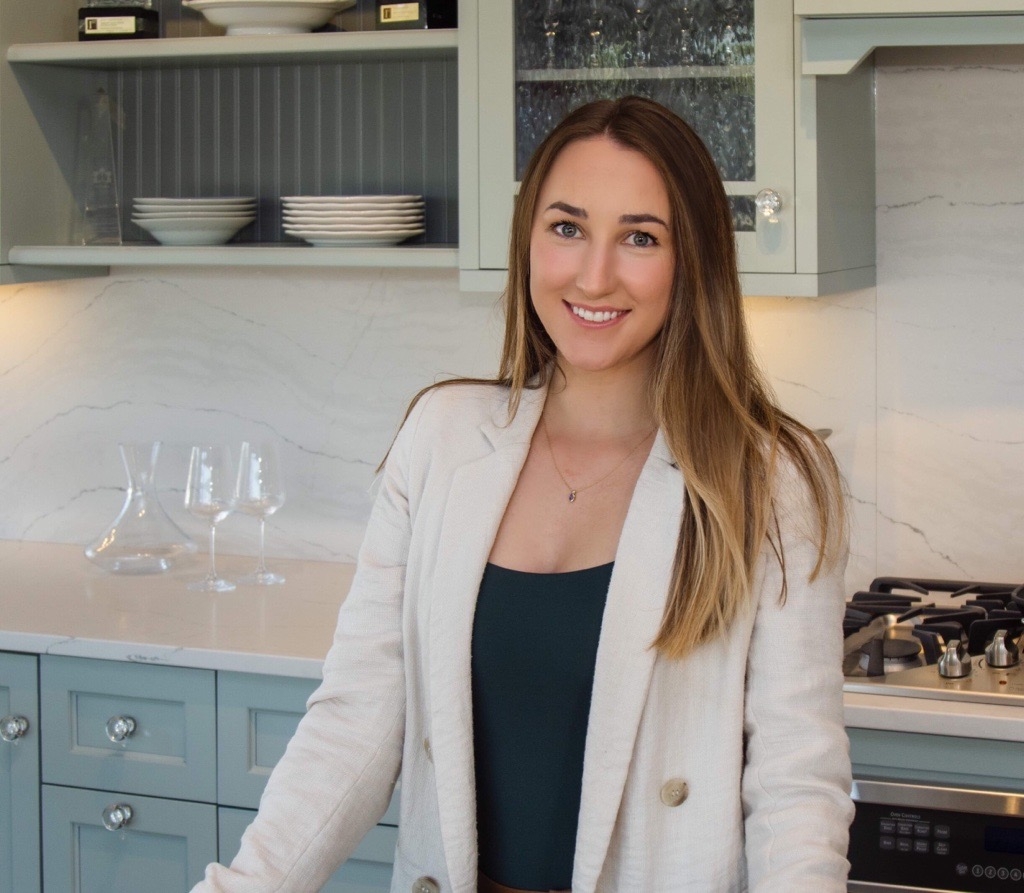 Micaela Kavanagh
Design Consultant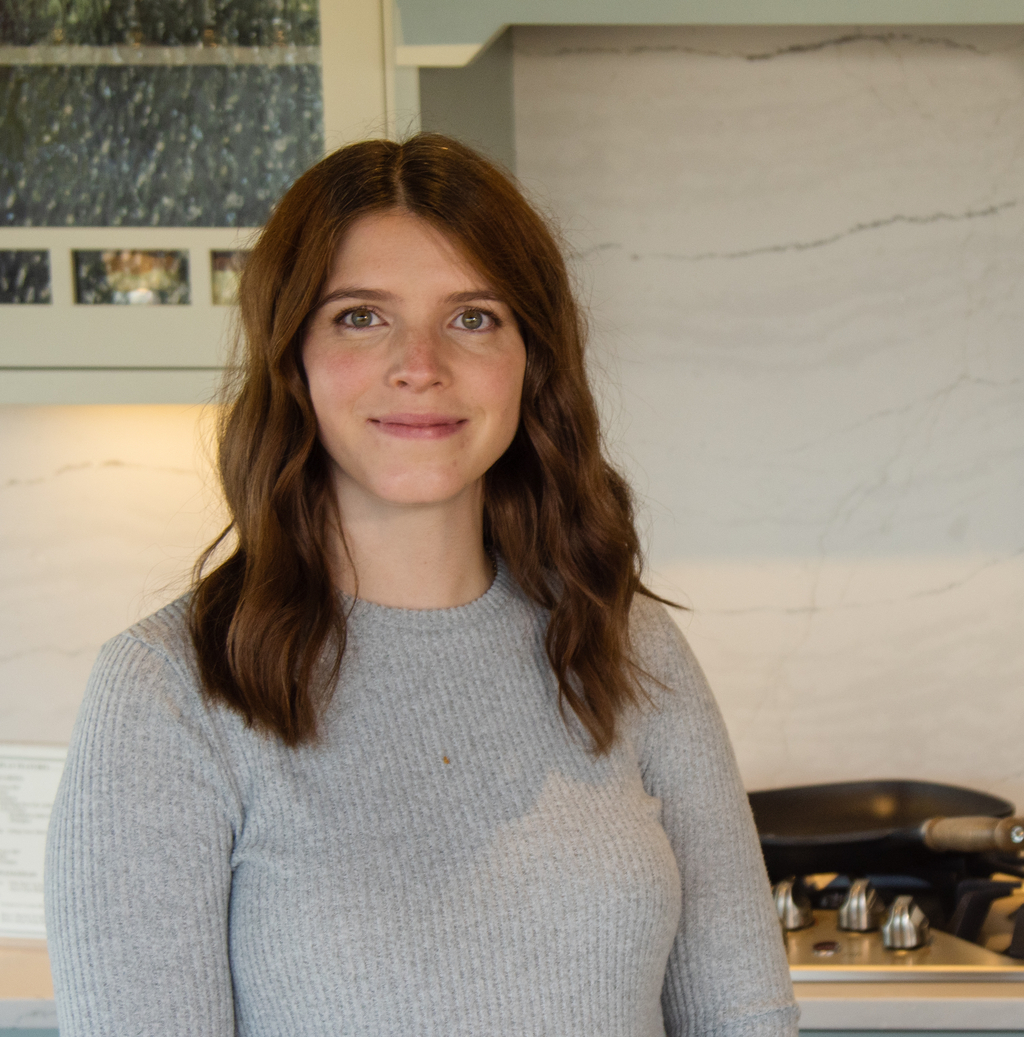 Chantale Martel
Design Support Specialist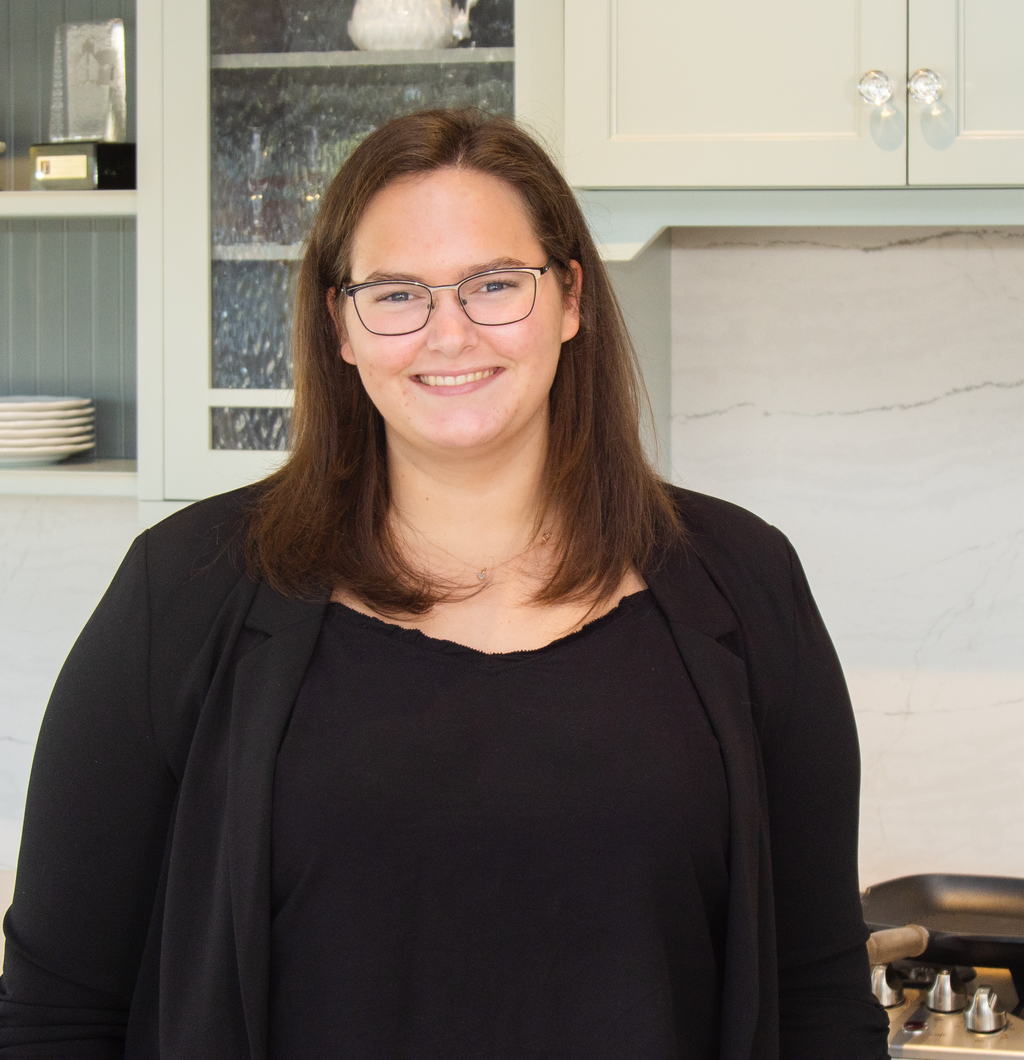 Elayna Cinnamon
Design Support Specialist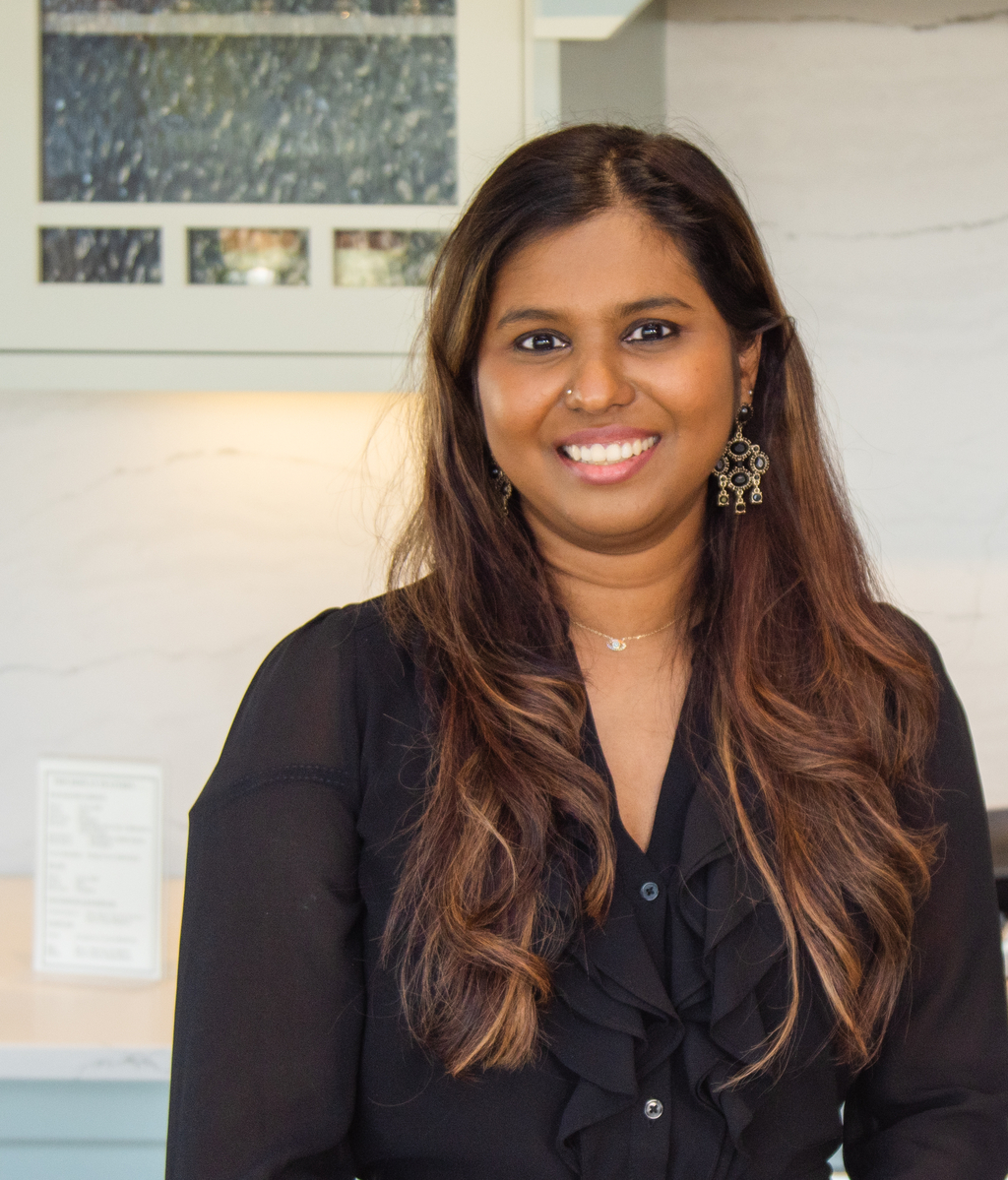 Lavanya Gurumoorthy
Design Consultant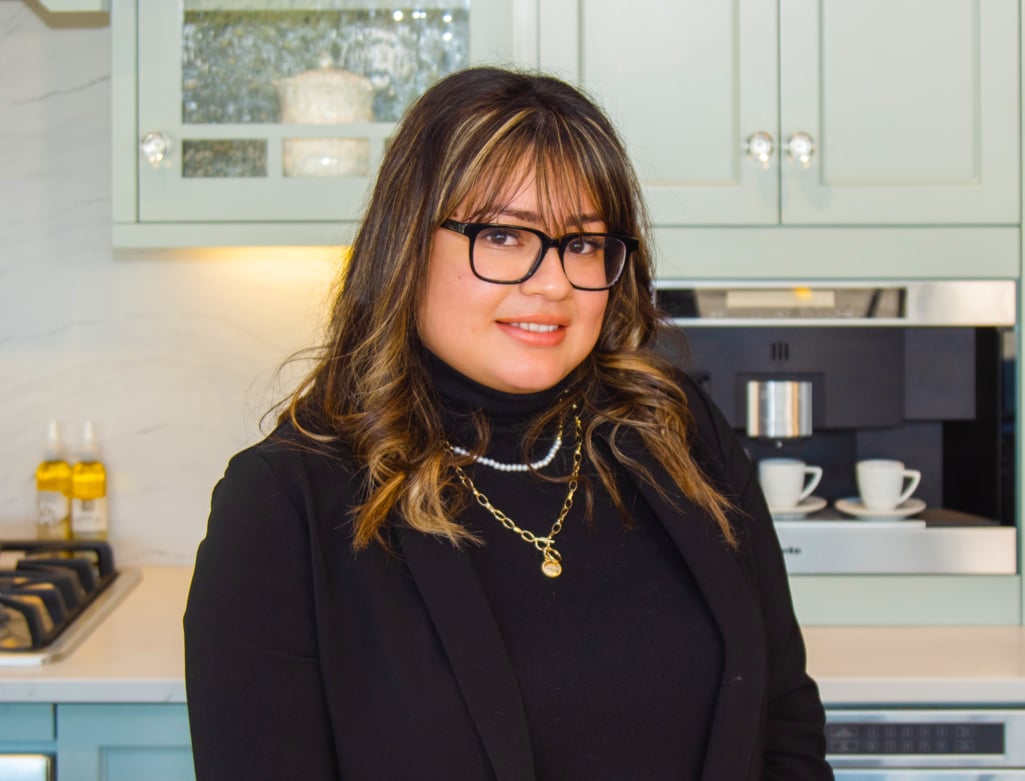 Sharon Valiente
Design Support Specialist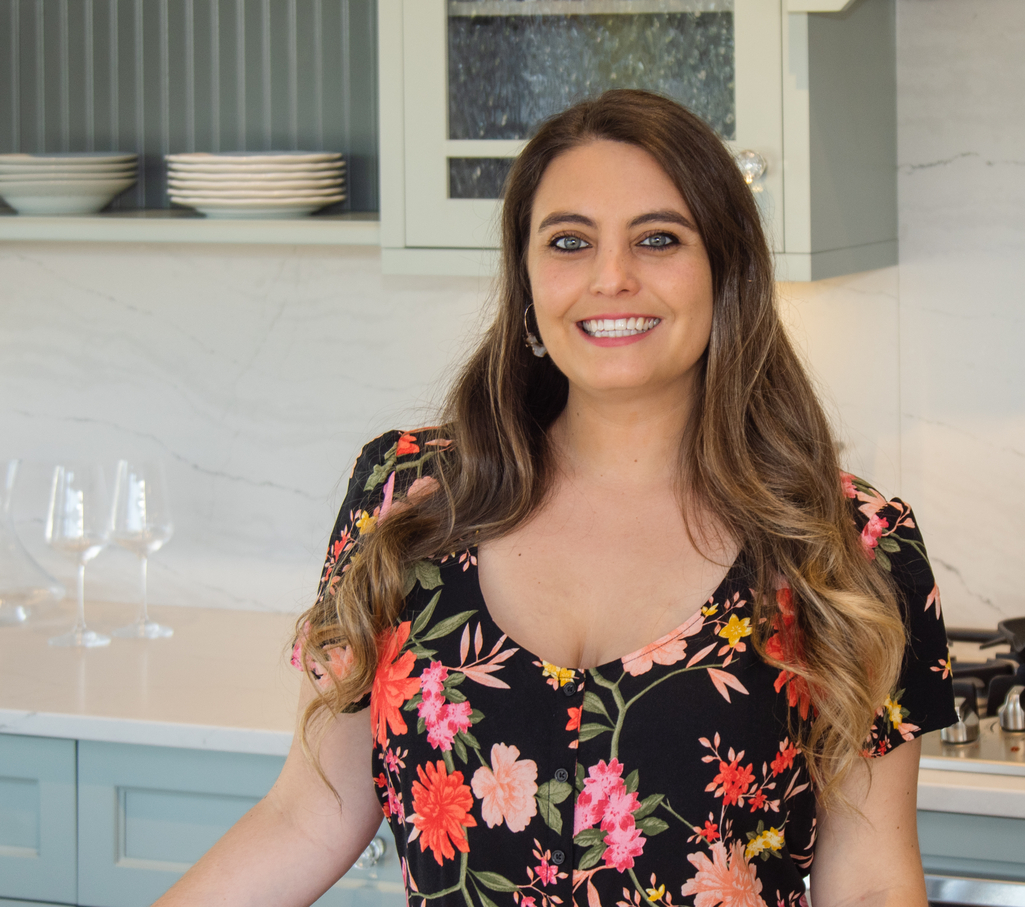 Kristin Oakley
Design Consultant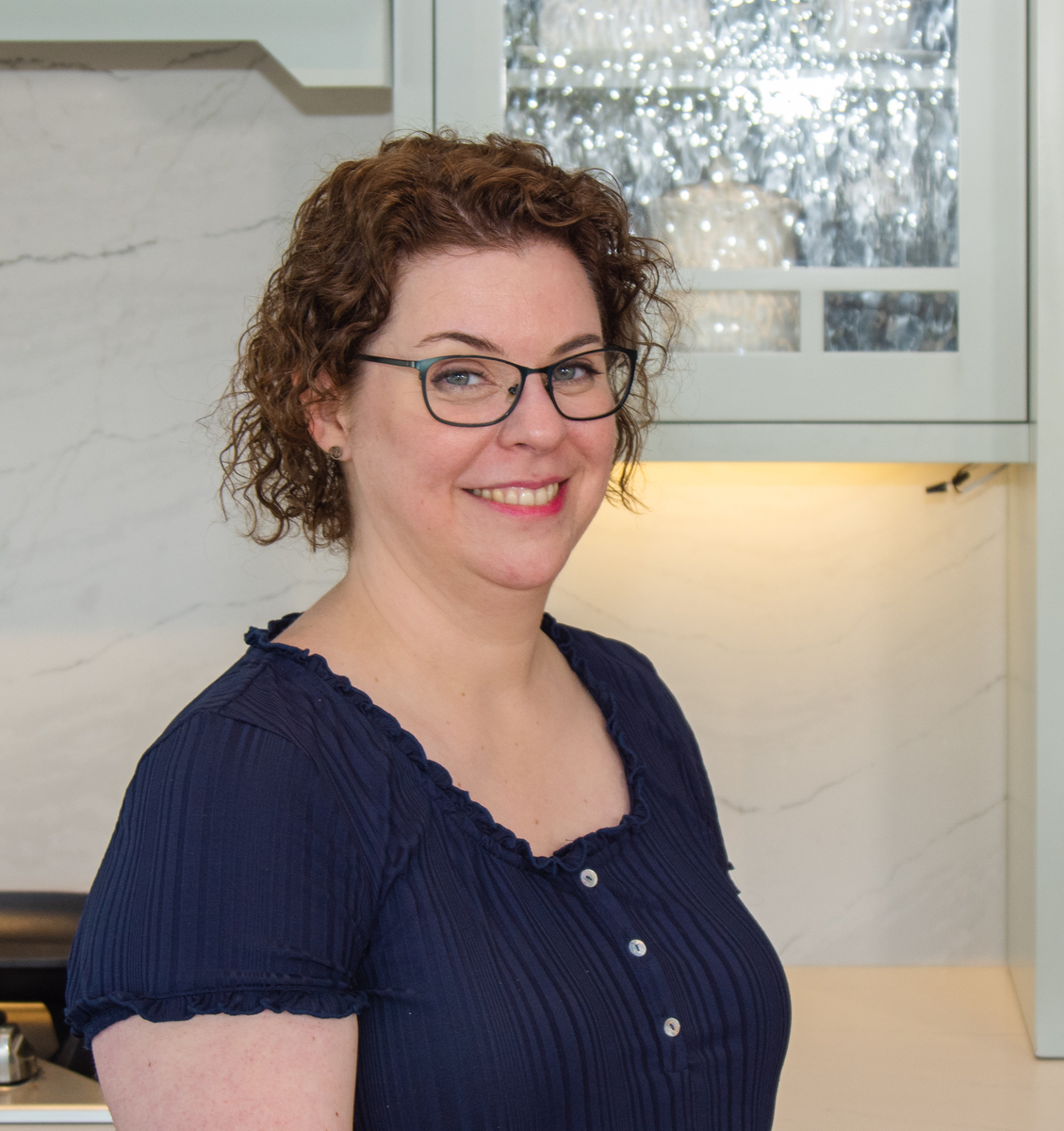 Colleen Penney
Design Support Specialist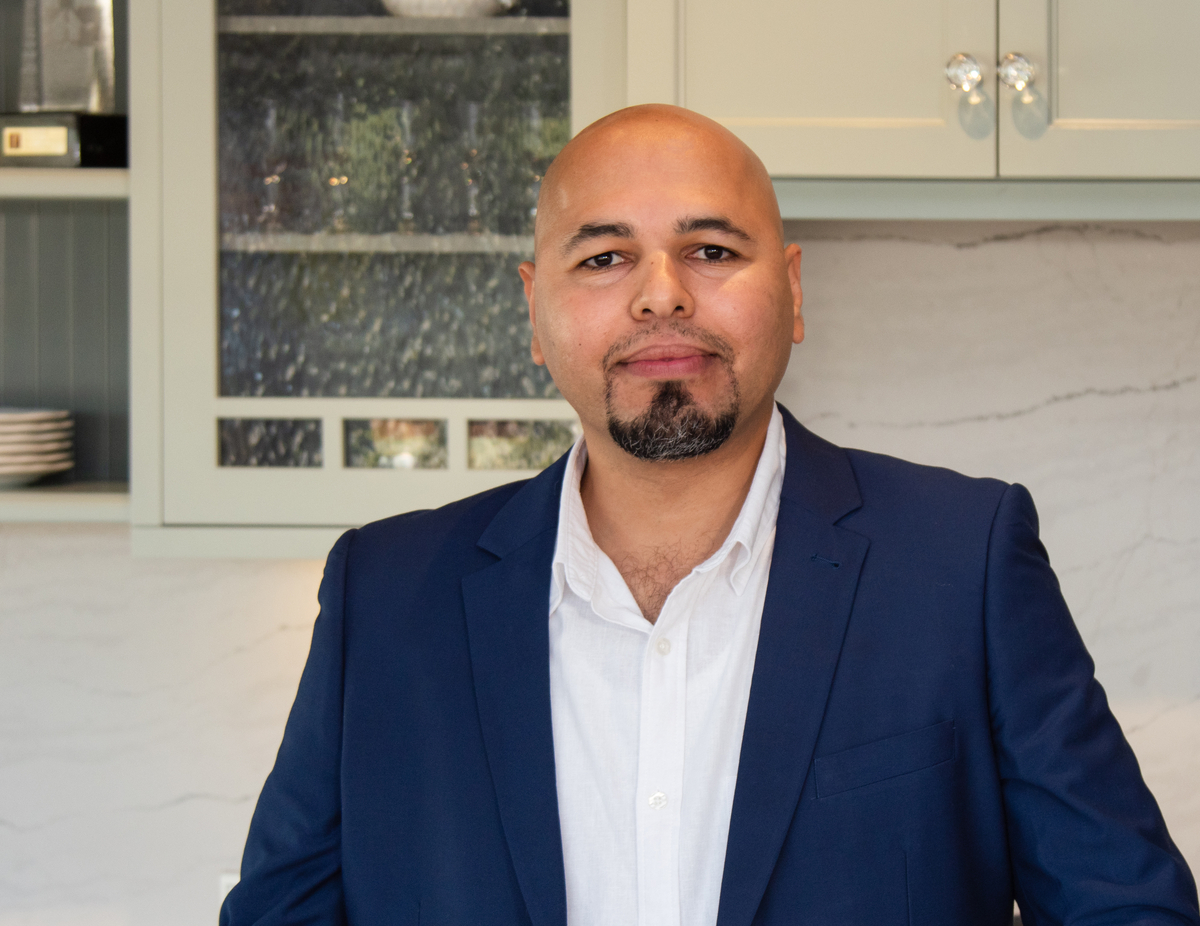 Youssef Aboabied
Design Support Specialist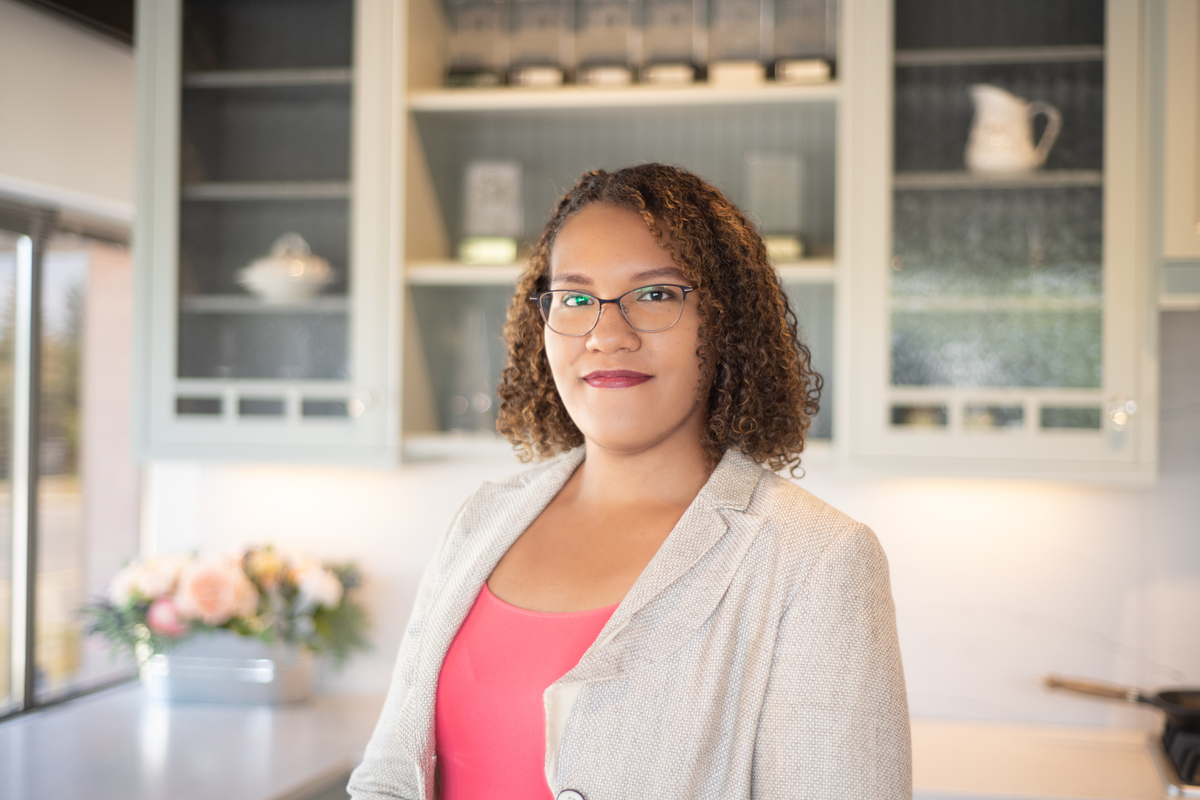 Jodie Robertson
Ottawa Showroom Receptionist
Avani Desai
Design Consultant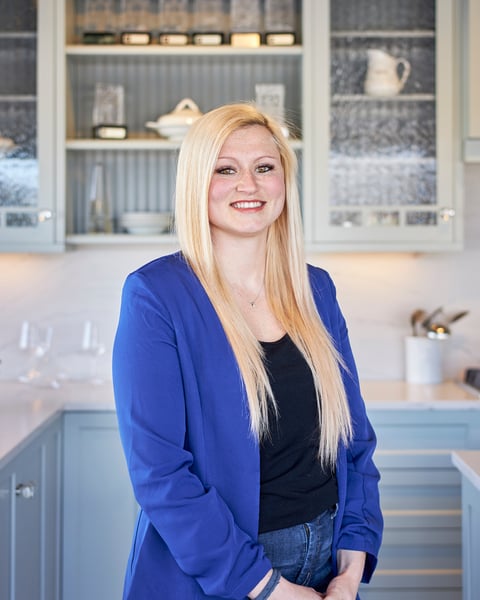 Natasha Clement
Design Consultant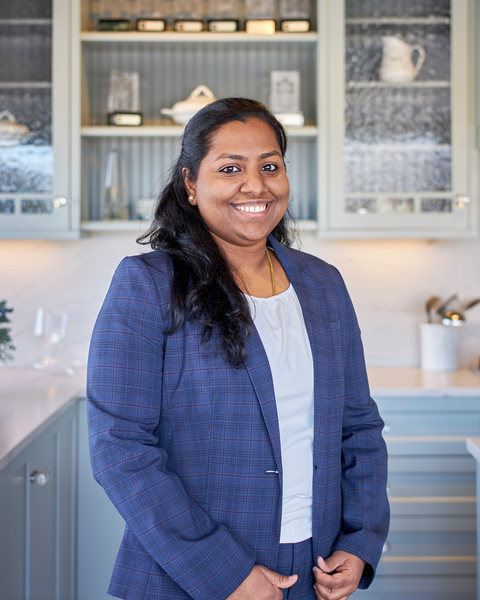 Valli Muthiah Kannan
Design Consultant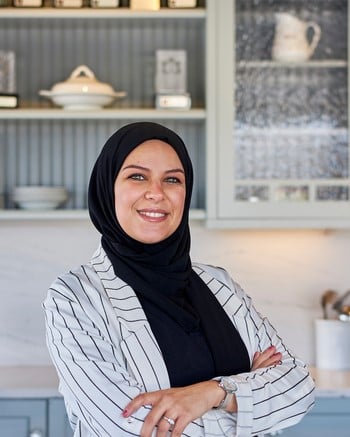 Luma Witwit
Design Support Specialist