Featured Designers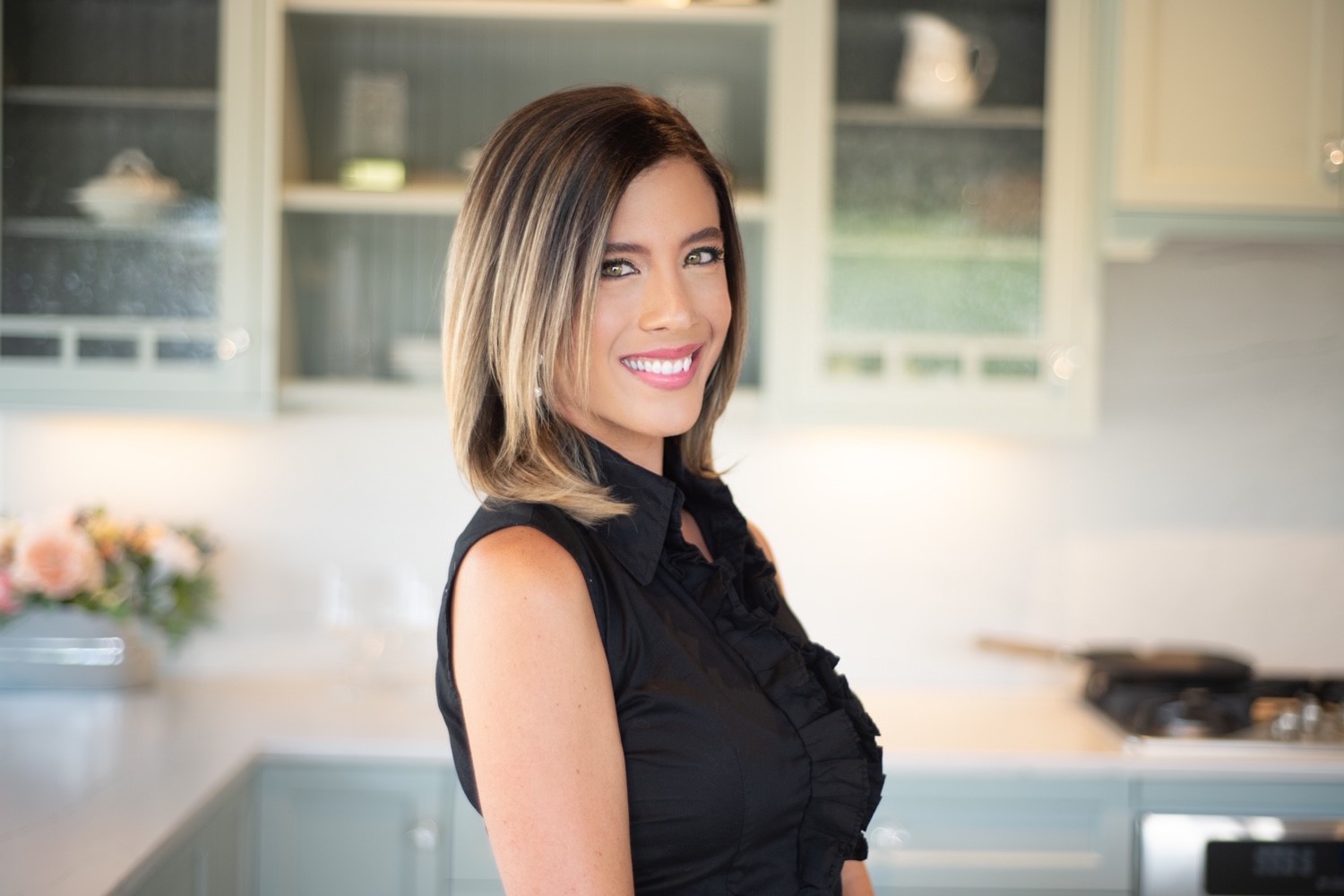 Darien Wilson
Darien graduated from Algonquin College in the 2-year Interior Decorating Program only to realize her true passion lies in millwork. After receiving her diploma, she went on to tackle another diploma in Kitchen and Bathroom Design. This program has extensive information and detail in the Kitchen and Bath field. After being a Kitchen and Bathroom Designer for over 8 years, Darien has now added another credential to her belt, AKBD (Associate Kitchen Bath Designer.) Darien's work has won national awards in the industry. She has been published in multiple magazines throughout the region over the last couple of years. Darien was a finalist in the "Designer of The Year" category in the 2020 GOHBA awards. She is well known in the industry and respected by her fellow Colleagues.
My personal taste is transitional and contemporary Design; however, I love different elements of each style. I keep up to date with new trends and I can deliver great and functional design to meet your own personal taste. How I would describe myself in one word, Passionate. One thing you cannot teach is heart. "Once you can completely invest yourself and your talent, you will be successful." I have always been a competitive person; I like to challenge myself. Kitchen design does just that. I have always had an eye for detail and design, bringing all the finishes together comes naturally. I like to be around people, and I think they always feel comfortable and confident with the outcome throughout the process.

Darien Wilson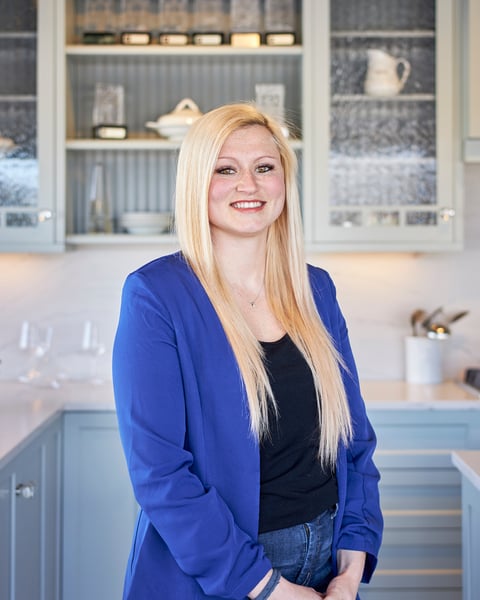 Natasha Clement
Natasha has been in the design industry since she started working for a renovation company when she was nineteen years old. She has experience with kitchen, bathroom, and basement renovations.
She originally started by working on tools with renovations but discovered she enjoyed designing and working with clients on building beautiful projects. For the past three years, she has been designing kitchens and designed and built her own home in 2021.
As a country girl herself, Natasha prefers the modern rustic design look. She enjoys functional kitchens that look beautiful but utilize space effectively.
I love showing clients what their space can be. A lot of people see an ugly outdated kitchen and it's amazing seeing their faces when they see the renderings of what it will look like when we're done. I love retail design in that sense where we have a lot more freedom to cater to what a client really wants to get out of their new space and make it functional for their day-to-day use since everyone uses their kitchens a little bit differently.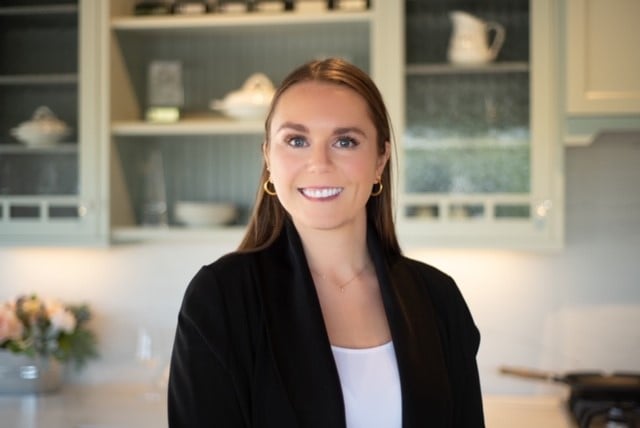 Alanna Wharton
Alanna has been in the industry for 5 years, while her family has been in the industry building and selling custom homes her whole life. Her personal style is ever-evolving, and she constantly transforms her clients visions into a bold but refreshing masterpiece.
She gravitates towards California eclectic styles mixed with minimal modern rustic. She love neutral palettes and natural materials, and creating interest through layering patterns and textures.
What I love most about my career is the opportunity to help clients achieve their dream space, while ensuring that the design is as functional, efficient, and beautiful as possible.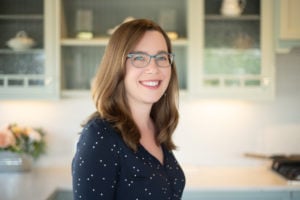 Amelia Mathieson
Amelia holds a bachelor's degree in Interior Design (BAAID) and a Kitchen/Bath Certification (AKBD). Amelia has been working in the Design Industry since 2012. Her first opportunities came with a Design Build firm where she received both local and national recognition for her numerous award-winning designs. Her design portfolio includes kitchens, bathrooms, recreational space, bars, home theatres and home additions. This experience allowed her to realize her desire to specialize in custom kitchen and bath design. Working at Deslaurier Custom Cabinets allows her to fulfill this desire while maintaining a connection to all rooms in the home through custom cabinetry. She prides herself in her ability to listen to her clients and to hear what they are saying and successfully identify solutions to meet their needs. Amelia's primary goal and greatest satisfaction is bringing her clients dreams to fruition through functional and beautiful design.
Meet the rest of our award-winning design team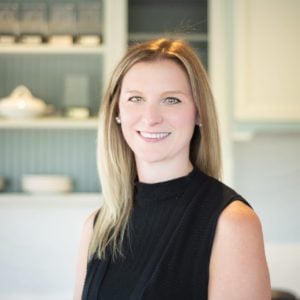 Amanda Menkhorst
Design Consultant, Builders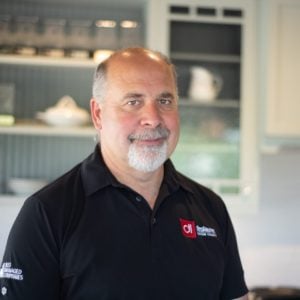 Kevin Rosien
Design Consultant, Builders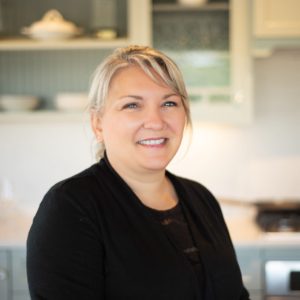 Adele Jacobs
Design Consultant, Builders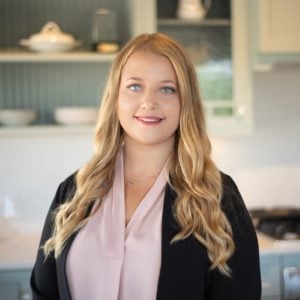 Holly Kerr
Design Consultant, Builders
Anik Leblanc
Team Lead Design Support