2/07/2021 • Blog
What to Expect at Deslaurier: The Retail Kitchen Design Process
You've decided to renovate your kitchen—congratulations! A kitchen re-do is an exciting opportunity to make the space your own and boost your home's value while you're at it.
As you plan your kitchen reno, you may be asking yourself, "What should I expect at Deslaurier?"
This article is here to answer that question. Keep reading to find out what the Deslaurier customer journey looks like step by step, and how you'll build your dream kitchen, one appointment at a time.
A Preliminary Note on the Retail Design Process
At Deslaurier Custom Cabinets, custom is what we do best—in more ways than one. Not only do we craft customized design solutions, but we also partner with our clients to facilitate a highly personalized and collaborative design process.
While this article gives a general outline of a typical kitchen design project, it's important to note that no two design journeys are ever exactly alike. Due to the nature of custom design work, your designer may modify the order and details of your appointments to best fit your project.
What's more, in light of the global pandemic, Deslaurier has worked hard to ensure the safety of our customers and staff. As a result, your designer may conduct some of your design appointments virtually.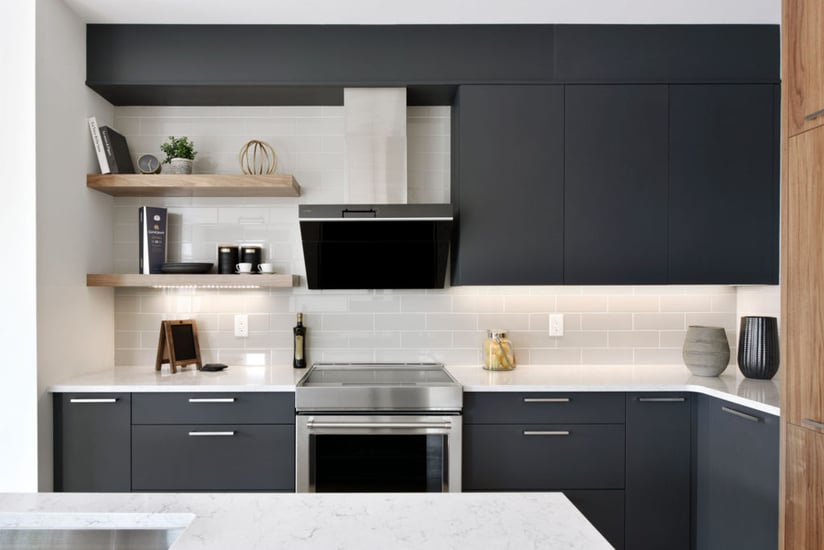 Welcome to Deslaurier
Request Your Free Design Consultation
The first part of your kitchen reno adventure starts with you. If you'd like to meet with a Deslaurier designer for a free initial consultation, all you have to do is fill out the consultation request form on our website.
By the way, there are lots of other gems to be found on our site. Visit our showcase for design inspiration or brush up on your kitchen design knowledge by reading through the informative articles in our Learning Centre.
The form is a simple questionnaire that will only take a minute or two to fill out. In order to match you with the designer best for your project, we first need to gather a few details about your reno plans, like:
Project Type
Tell us whether you're renovating your kitchen, closet, bathroom, built-in, or all of the above!
Time Frame
Tell us your anticipated reno time frame:
Target Budget
What's your target budget for the reno?
$10,000 - $20,000

$20,000 - $35, 000

$35, 000 - $50,000

$50,000+




Once you hit that submit button, you'll hear from Deslaurier's reception team as soon as possible, who will ask you a few more questions about the specifics of your project. Shortly after that, you'll receive an introductory email from your new professional designer. (Click to read the bios of Deslaurier's talented design staff!)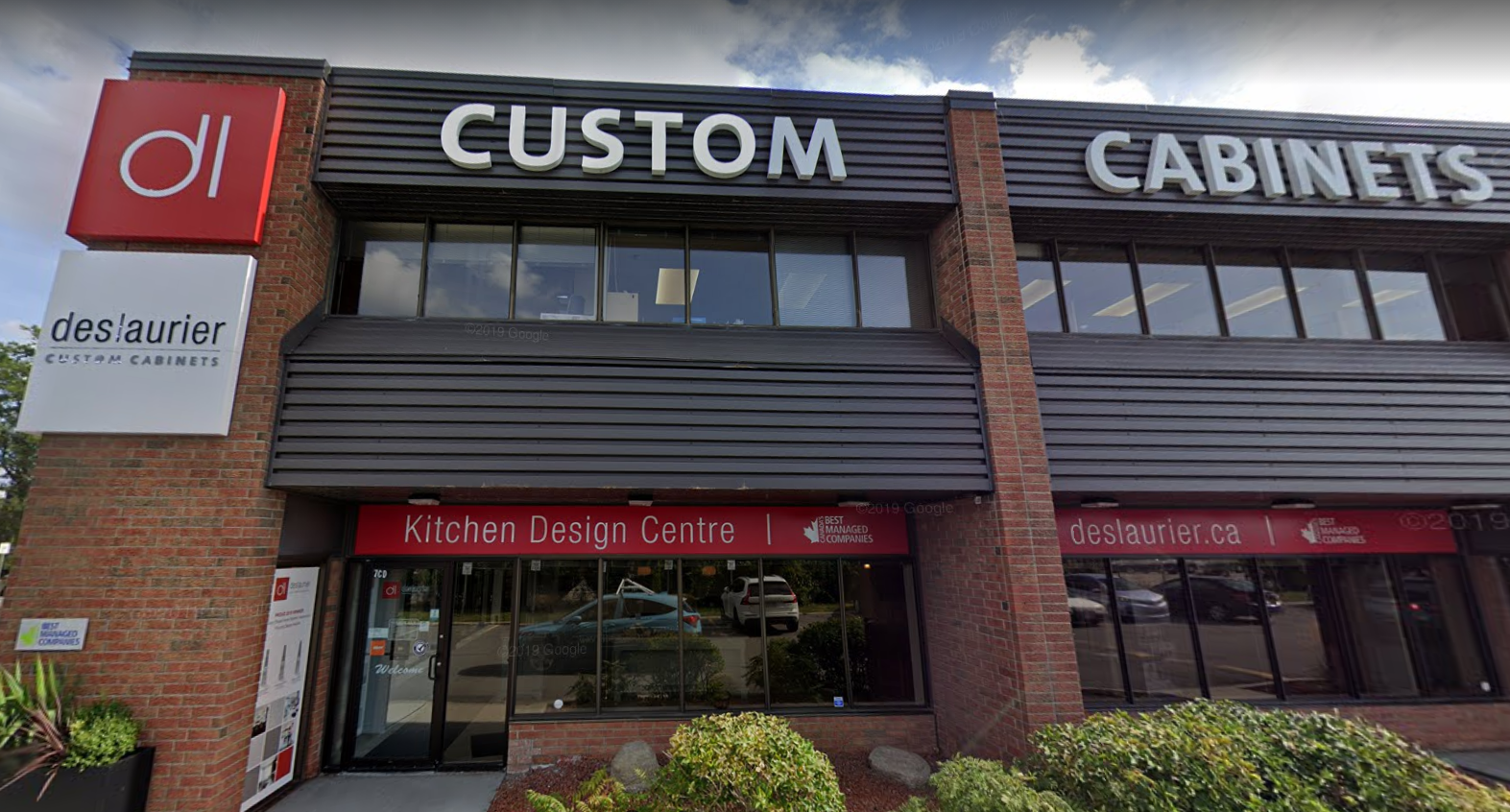 Meet Your Designer
Through this email exchange, your designer will introduce themselves and ask you a few more questions about your vision for your kitchen.
The more detail you have about what you want, the more personalized your initial design will be. So don't be shy—send inspiration pictures, Pinterest links, paint colour samples—anything that will express what you want from your new kitchen is relevant and important.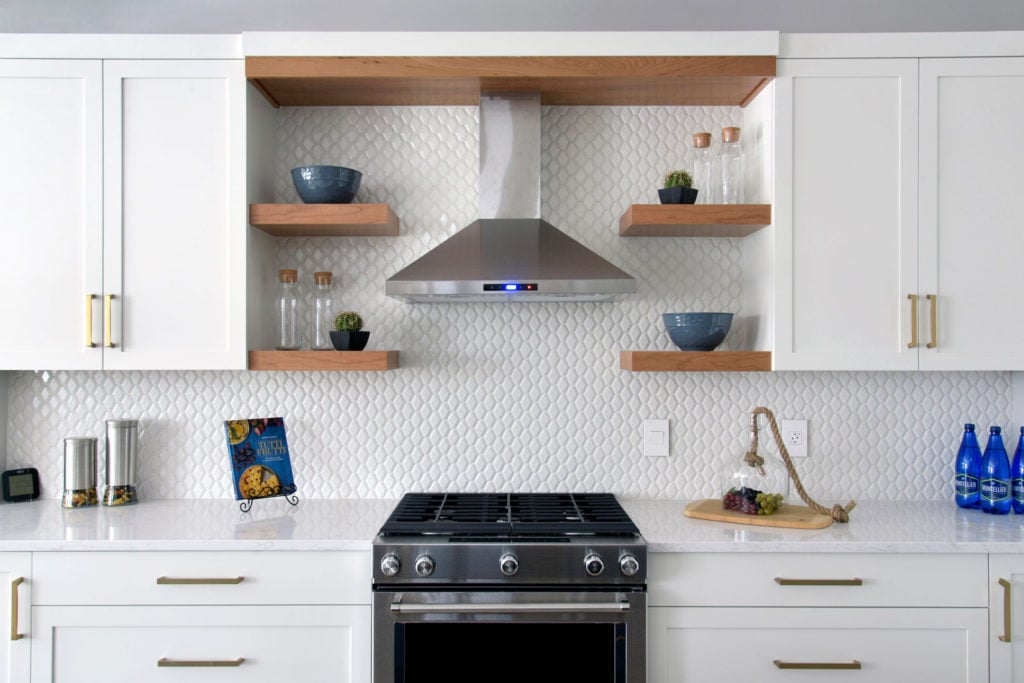 Alongside your ideas, your designer will also need your existing kitchen measurements before they can start the preliminary design work.
Need a hand? No problem. Follow the link for full instructions on how to measure your kitchen and click the button below to download a free kitchen measurement worksheet.
Ideally, you should also have your appliance specifications ready to send with your measurements, too.
Click to learn more about how to choose appliances for a kitchen renovation.
Your FREE Initial Design Appointment
Using all the information above, your designer will start crafting the first draft of your soon-to-be picture-perfect kitchen. When the initial concept and quote are ready, your designer will reach out to schedule a showroom appointment.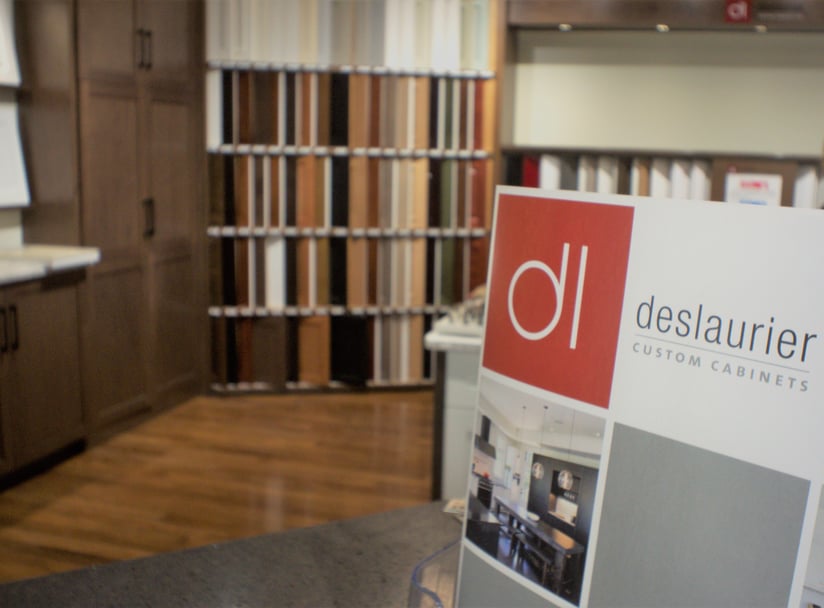 On the day of the appointment, you'll sit down and review the first design concept together with your designer. You'll also receive a quote for the kitchen upfront—that quote belongs to you and is our complimentary gift to prospective customers.
With the drawing and quote in front of you and a designer beside you, you'll find it much easier to imagine the final product of the reno.
Next, it's time for the showroom portion of the appointment. Touring the showroom will allow you to see how different custom cabinet door styles, modifications, and accessories look in 3D. Spoiler alert: they look a lot different than they do in 2D! You may be surprised at what you like and don't like when you see, feel, and use cabinetry in the showroom.
Here's a snapshot of our showroom displays: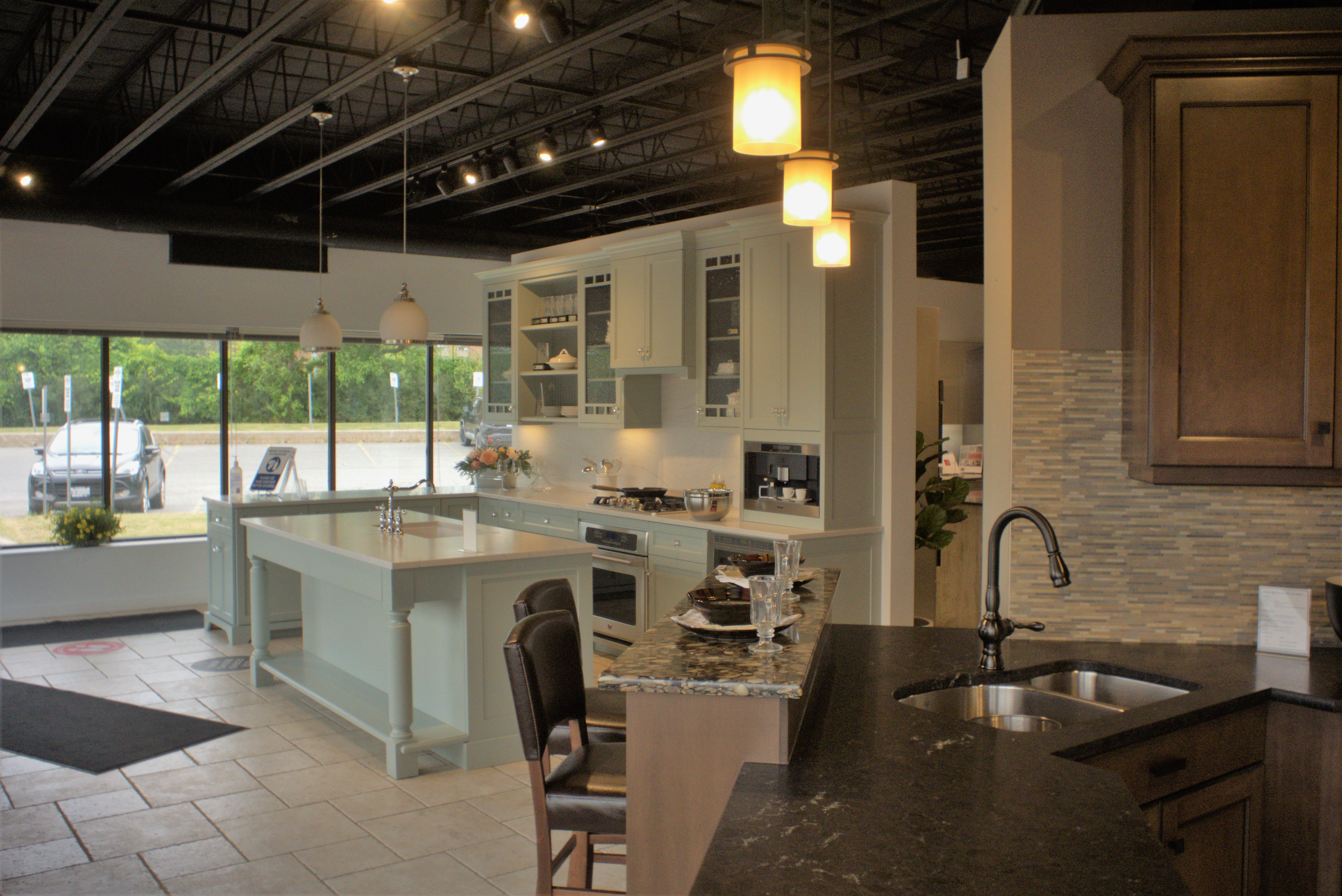 With your designer, you'll cover the showroom from end to end and explore all the potential design options for:
Cabinet wood species

Cabinet door style

Cabinet paints and stains

Cabinet hardware

Countertops




If you'd like a sneak peek at some of the items you might see, take a look at Deslaurier's 5 best-selling cabinet door styles, countertops, and paints and stains.
Now, with Deslaurier's product catalogue fresh in your mind, you'll go back to the drawing you saw when you first arrived and dig a little deeper this time around. Is there an impressive accessory you saw on the tour that you want to add? Do you want to swap out oak doors for maple doors instead? Chat with your designer about all the revisions you'd like to make.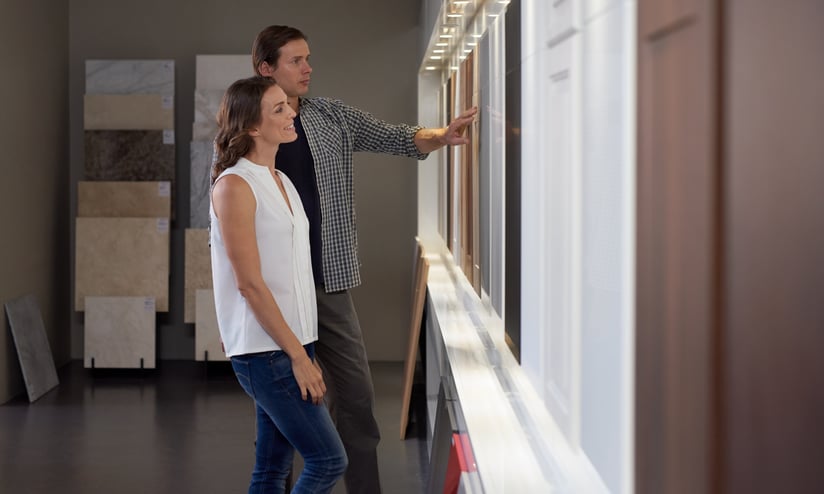 At this point in the process, you can choose whether you'd like to put down a retainer for your designer to complete your requested revisions and update your quote accordingly.
Generally, the retainer is $1000 for any project up to $15K and $2000 for projects above the 15K threshold. If you're renovating an entire home, the retainer will be $5000.
Of note, the retainer is not an additional fee—it's a part of your project's total cost. By paying a retainer, you're not paying anything extra. You're simply committing to the design by putting down a deposit.
If you decide to move ahead with the project, you can make the retainer payment on your way out at the front reception desk, or you can call back later with your card details to make the payment over the phone.
In-Home Measurement Appointment
Up until this point, your designer has used your rough room sketches and measurements to create your design.
To double-check that all those numbers are accurate and nothing is missing, your designer will book another appointment with you—this time in your home—to professionally measure the space.
Often, your designer will also bring along product samples, be it a cabinet door or small countertop slab, so that you can visualize how your design selections will look when installed in your very own home.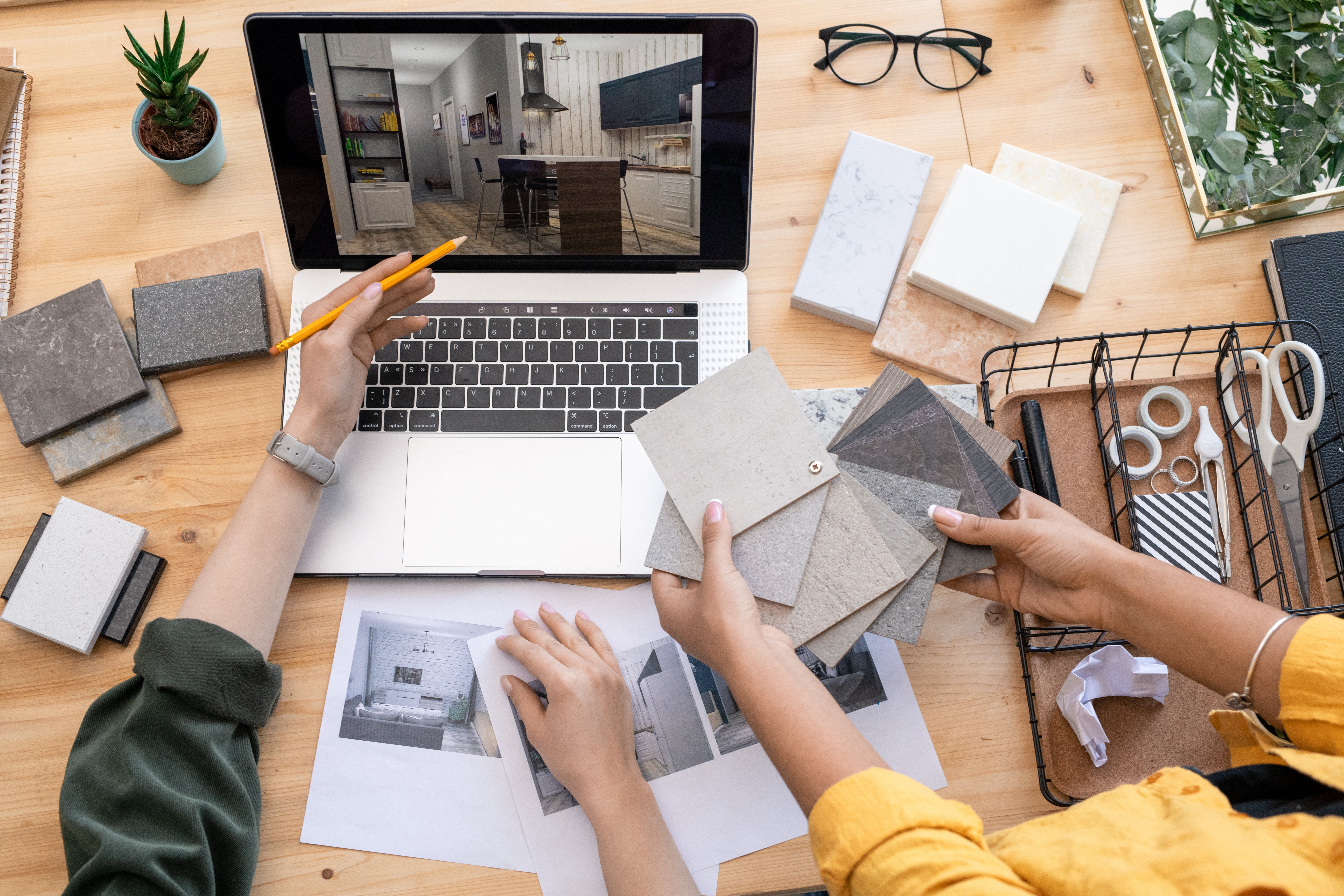 At the same time, they'll bring you a full copy of your revised kitchen drawings and go over any new information with you.
By the way, with the retainer paid, you now own these drawings and they're yours to keep!
Sign-Off Appointment
With the verified measurements in hand, your designer will make last minor edits to your design. Then, when all the i's are dotted and the t's are crossed, you'll be invited to your final design appointment: the sign-off appointment.
This last appointment is undoubtedly the shortest. All you need to do is sign!
You can schedule another in-showroom appointment to sign off on the design or if you prefer, you can use our electronic platform, DocuSign, to officially approve the drawings remotely.
At this point, a 50% deposit is due. The remaining 50% will be due 48 hours prior to cabinet delivery. Again, you can make that transaction through our reception team either in person or over the phone.
Congratulations! Once you've inked that contract and paid the deposit, the design phase is complete! Your kitchen is officially on its way to the factory, and then to your front door.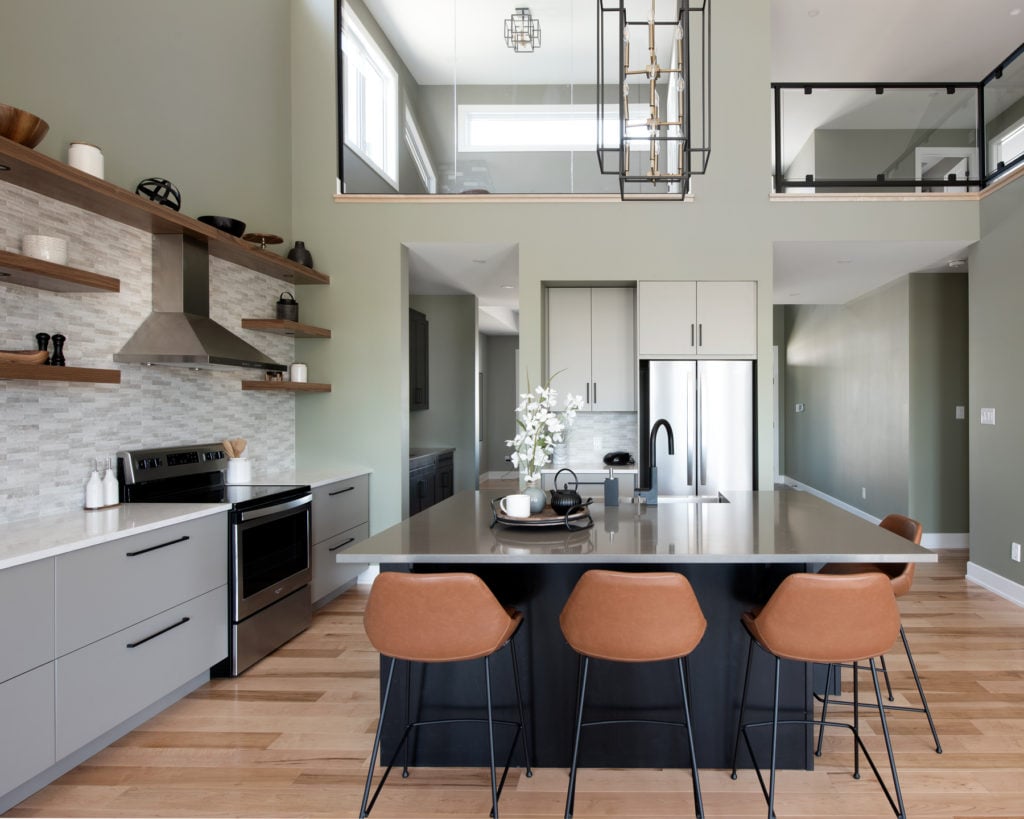 Post-Design Information
Before you go, your designer will give you a few documents that detail everything you need to know about the next stages of the renovation process, namely, Deslaurier's cabinet manufacturing, delivery, and installation process. They'll let you know what to expect, how to prepare, and answer any other questions or concerns you may have.
Plus, if you have any feedback for us, we'd love to hear it!
While the design portion of your Deslaurier journey is over, you may still see or hear from your designer again here and there throughout the installation process. Sometimes, your designer may even arrange to professionally photograph your kitchen.
Design Your Kitchen With Deslaurier
Ready to get the ball rolling on your dream kitchen reno?
Deslaurier Custom Cabinets offers 40+ years of experience in the kitchen renovation business. We serve the Ottawa region and beyond with products of quality and designs of distinction.
First consultations are always free—fill out the form below to schedule an appointment with us! Or, if you live outside the Ottawa area, find a dealer to discover the Deslaurier advantage close to home.
Related Links: