Renovations: are they worth it?


This article seeks to answer that question as thoroughly and transparently as possible for homeowners in all situations.


Just moved in? Planning on selling? This article is for you.


Seasoned Realtor Sandra Sorge of NV Realty Group in Jupiter, FL gives us a tour of some of the most valuable home renovation projects and why they do (or don't) deserve a place on your to-do list.
What Does a Renovation Do to the Value of Your Home?
Resale Value vs. Investment
Most prospective renovators fall into two camps: the resale camp and the investment camp.


Both groups have valid motivations for wanting to renovate.

The Resale Camp
The resale camp is focused on making their property a more attractive buy. These homeowners want to draw in better offers and secure a quick turnaround.

How quick is quick, you ask? In Jupiter, FL, Realtor Sandra Sorge closed on a fully renovated house in a week.
Across the street, an unrenovated home with an identical floor plan took 9-10 months and two different realtors to sell. Check out the unrenovated home (left) vs. the renovated home (right) below:



The real kicker: the unrenovated home sold for $715,000 while the renovated home sold for $825,000. That's a price difference of $110,000! Renovations help homes sell fast and sell high.
For pre-sale renovations to be effective, the homeowner needs to understand what buyers want in a new home. To get this insight, it helps to work with an experienced realtor. Professionals with a large portfolio of transactions have an insider's knowledge of what buyers like to see.
The Investment Camp
The investment camp intends to live in their home for at least 5 or more years before selling. Perhaps they've just purchased their property, or maybe they're desperate for an interior facelift.


For these homeowners, renovations revolve more around personal use and preference than anything else.


That's not to say that the renovations you make now won't increase your home's value and benefit your sales process when you list—they will!


First and foremost, though, the value of investment renovations comes from the day-to-day convenience and aesthetic pleasure that they give you. A custom renovation is designed to improve your quality of life.
Home Renovations: Best Return on Investment
What is an ROI?
Your return on investment, or ROI, is a metric used to predict the profitability of an investment.
The formula to calculate ROI is: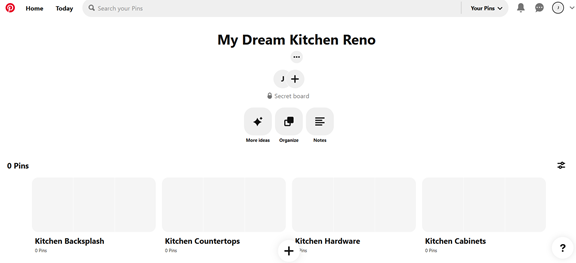 To illustrate an example of ROI, let's say you own a home worth $500,000 and you spend $35,000 renovating the kitchen. You then sell your home for $570,000.
If we use our formula, we'll find out our ROI: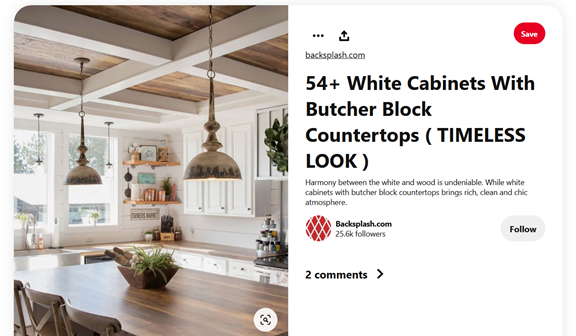 In this scenario, you've earned an ROI of 100%, effectively doubling your investment money.
Of course, you can never guarantee ROI. It's not quite as simple as the formula makes it appear. Your home's resale price is largely dependent on the housing market at the time.
Not all renovation investments are equal, either. Pouring $50,000 into your kitchen will yield a higher return than putting that same $50,000 into your garage.
Why? Some rooms are more "sell-able" than others. Those are the ones you want to renovate.
Do keep in mind that ROIs vary regionally. For example, an outdoor kitchen will give you more bang for your buck in sunny southern states like Florida than it will in cold Canadian cities like Ottawa (where there's snow on the ground for 4-6 months of the year)! In real estate, ROI is a reflection of what residents desire most in a home.


Because region influences ROI, it's a good idea to brush up on recent ROI statistics in your city.
When Should I Renovate?


Timing home renovations can feel like walking on a balance beam—leaning too much in either direction is not a good thing!


Here's how to find a happy medium between renovating too early post-purchase and renovating too late pre-sale.

Renovating Too Early


You just bought your new home and you're eager to make things your own. Who wouldn't be? Most homeowners purchase homes with the knowledge that work needs to be done, and they have an idea of what they want.


It can be tempting to get started right away. After all, no one wants to unpack, settle in, and then start a messy construction project.


It may go against your instinct, but it's better to live in the home as-is for at least a couple of months to get a lay of the land. That way, you'll gain an understanding of your new home and how you use it.


Otherwise, you might put a chunk of money into changing something that you'll regret later.


Sometimes, waiting to renovate isn't feasible. For seasonal residents who only spend 4-5 months of the year in Florida, turning the home into a construction site for 2 months just isn't worth it. If you want to renovate before you move in, make sure to hire a trustworthy contractor to manage the project for you.

Renovating Too Late


Just as there's a danger of renovating prematurely, and there's also a risk of waiting too long.


Putting your house on the market is stressful as it is—you don't want to add last-minute renovations to the mix.


Renovations have a lot of moving parts and it's not uncommon for timelines to encounter hiccups, complications, and delays. Rushing renovations is asking for trouble. Make sure you give yourself enough time so that you don't have to push back listing your home.


Realtor Sandra Sorge says,
If you're ready to list, it's probably too late to renovate. You can't re-do a kitchen and sell a home in 60 days. I tell my clients that if they have even the smallest inclination that they might want to sell— let's say 1 or 2 years down the road—look into renovations right away.
You can learn more about how long a Deslaurier kitchen renovation takes here.

Why Should I Renovate Now?


Maybe you're a homeowner with no plans to sell on the horizon. You're committed to your property. Why should you renovate?


To enjoy your home more!


It's easy to get caught up in the numbers, but let's not forget that there are other ways to measure value besides dollar signs. More important than any price tag, your quality of life will improve in a renovated home.


Renovate to make your kitchen more accessible—you may discover (or re-discover) the joy of cooking. Renovate to make your closet more organized—you'll appreciate the convenience every time you pick out a change of clothes.


Renovations are all about re-designing your home to cater to your lifestyle. If they don't make the end user's life easier or more enjoyable, they're not worth doing at all.
When to Stop Renovating
Believe it or not, it is possible to over-renovate a home. Every property has something called "capped value", which means that no matter how much work you put into it, there's a glass window price barrier that you'll never be able to break through.


That's why all renovations should be kept in balance with the home's value.


You don't want to spend money that you won't be able to recoup.

What Renovations Add the Most Value to Your Home?


Okay, so if the consensus is that renovations are beneficial for resale and investment campers, which renovations are most beneficial?


Before you shell out the cash to makeover your property, you deserve to know which projects will put the best return on investment (ROI) back in your pocket.


That's why we're zeroing in on 5 value-driven home renovation projects:
Kitchen
Floors
Bathroom
Closets
Paint


Let's take a look.

Kitchen


Your kitchen is a renovation priority no matter where you live—everybody has to eat!


"Kitchens sell houses" is the tried-and-true adage in real estate. Why? The kitchen is often the most-used room in the house.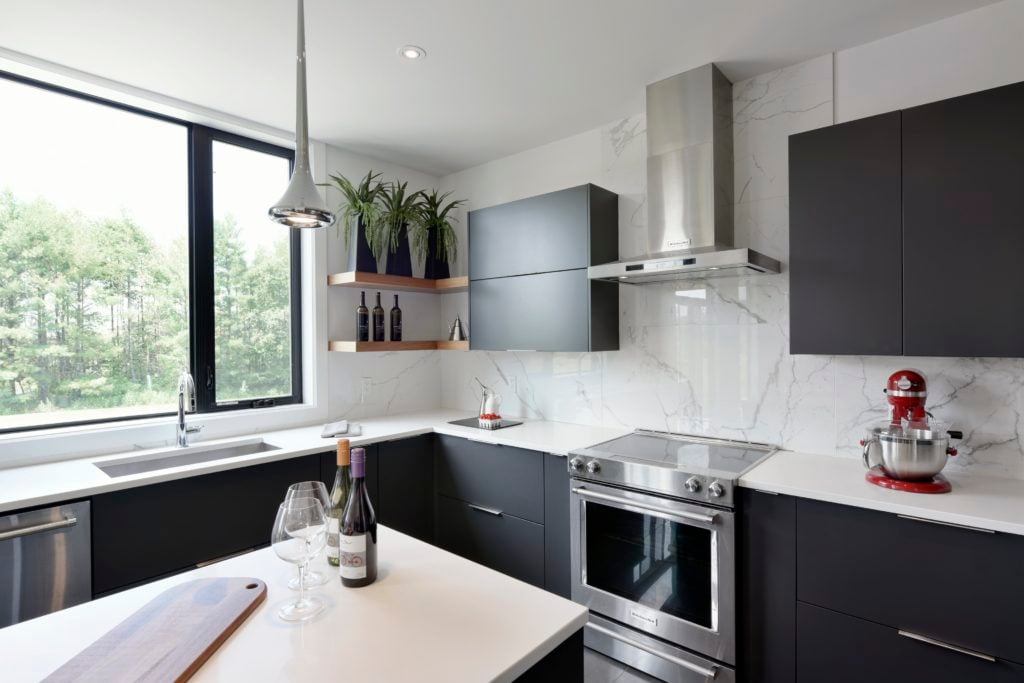 For future sellers: A tired kitchen from the 80s is likely going to hinder your sale. If you only have the capital to renovate one part of your home, the kitchen is your best bet for a quick, profitable transaction.


Within your kitchen, concentrate on the big-ticket items, namely, cabinets, countertops, and appliances.


Upgrading from laminate to quartz countertops can make a massive difference in how a potential buyer appreciates the room. Similarly, replacing outdated cabinets can give the room's aesthetic a new lease on life.


Whether you're planning to sell tomorrow or ten years from now, your kitchen is a fantastic place to invest.


It's generally agreed that kitchens should account for 15% of a home's total value. To avoid over-renovating, keep your expenses below that benchmark.

Floors


Call it the red carpet renovation, flooring will always be a hot-selling item in the housing market. Buyers love the classy, clean look of new floors.


Why is flooring such a valuable renovation project? It's not the cost of them per se, it's the labour involved. Ripping up old tile is a messy, grueling job! Dust gets everywhere and it doesn't disappear overnight.
Most of the time, buyers are happy to spend the extra money upfront to save themselves the headache of installing floors later. It's a cakewalk to sell homes with new floors, even if other rooms need work. —Realtor Sandra Sorge
Members of the re-sale camp: you'll want to consider your flooring options closely. Certain flooring types do better in some areas than others.


For example, most people think that solid hardwood is the gold standard for floors. In fact, we claim as much in our article, "Top 5 Kitchen Floors for New-Builds and Remodels".


In most places, hardwood reigns supreme. In Florida, on the other hand, hardwood doesn't stand up well against the humidity and sunshine. Have an east- or west-facing home? It won't take long for those costly hardwood floors to fade from the harsh sunlight.


Luxury vinyl tile (LVT) tends to be a popular choice in Floridian communities, as they look sleek and boast low-maintenance appeal. Plus, as an installation bonus, LVT can be installed directly on top of the existing floor.


The ROI value for floors varies drastically depending on the type of flooring you choose to install.
Bathrooms


Not far behind the #1 and #2 spot, bathrooms are always a key point of interest on a buyer's list when touring a home.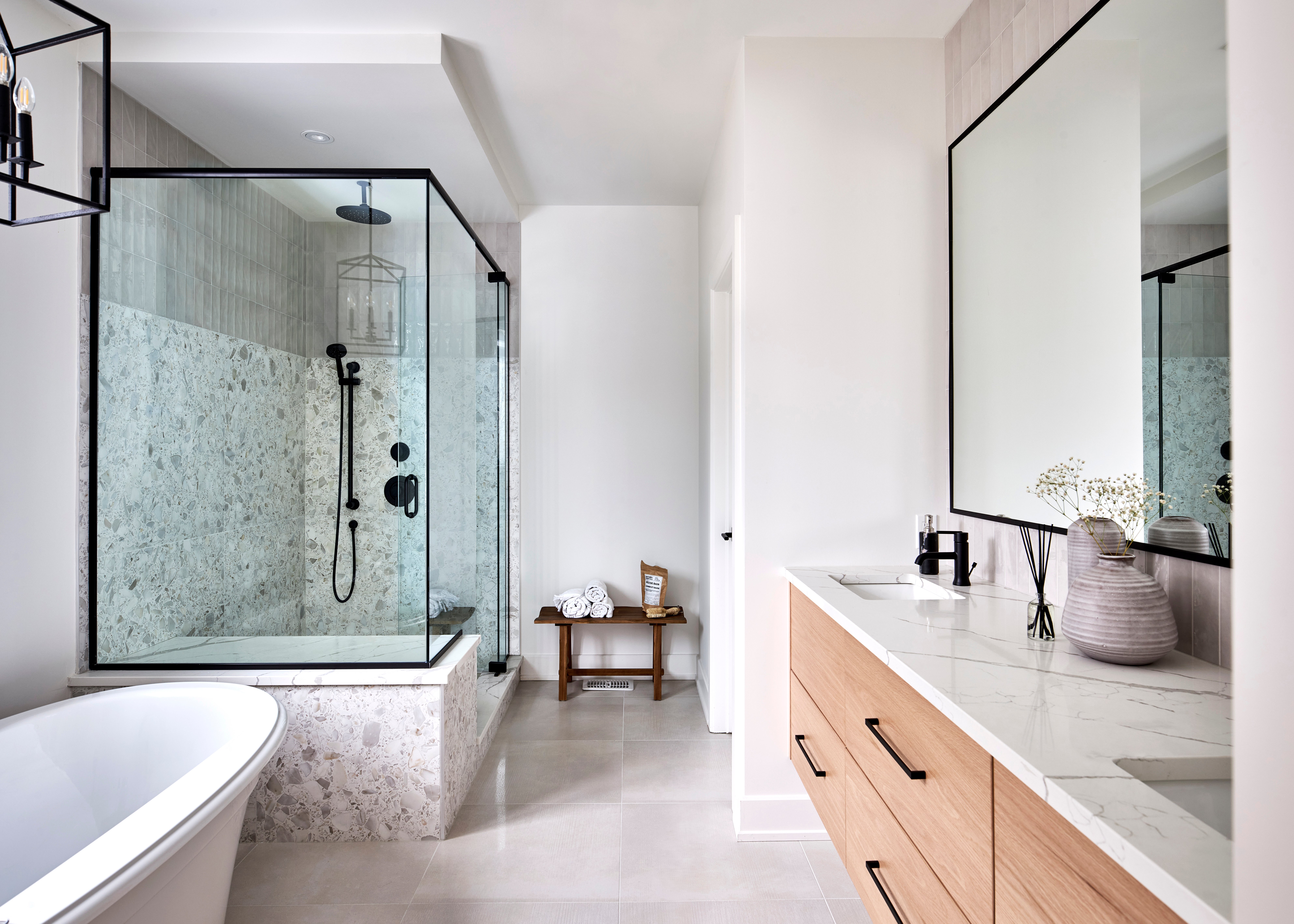 Want to scale back from a complete bathroom overhaul? If you're on a budget in the bathroom, focus on:
Plumbing fixtures
Shower
Floors
Upgrading these items offers the most reward. High-quality vanities make bathrooms more functional. Modern plumbing fixtures increase water conservation. A luxurious shower boosts personal enjoyment like nothing else. Upscale floors make an unforgettable first impression.


Sandra's expert tip:
If you're renovating to sell, there's no need to get fancy. Keep your design selections simple with light, neutral colours. Don't choose accents based on your personal taste. You want the aesthetic to attract the widest possible audience.
Invest in your bathroom's vanity, plumbing fixtures, shower, and floors, and you're sure to have a show-stopping result.
Closets


The closet renovation is an oft-overlooked home improvement project. The value is tucked behind closed doors.

Closet are nice, but never a deal-breaker. —Sandra Sorge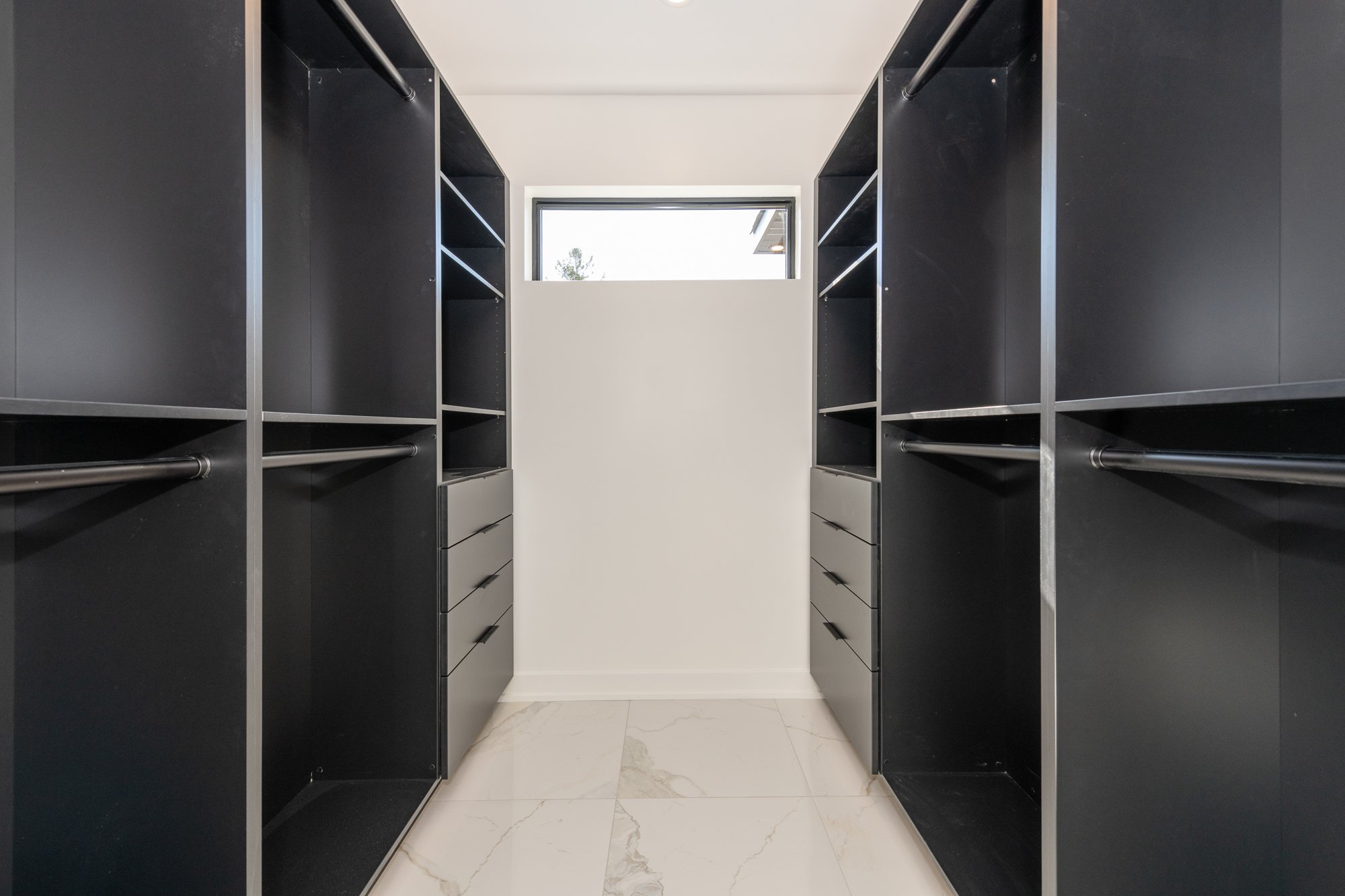 In the world of home renos, closets are the "cherry on top". For soon-to-be sellers, they're not a high priority. Conversely, new homeowners with a long-term mindset might want to take notice.


A well-organized closet contributes a lot to your quality of life. Added shelving, drawer space, and clothing racks might just become a life-changing storage investment that offers regular dividends in convenience.


Paint
Paint is one of those design elements that's very noticeable—for better or worse. Flaking paint and dark walls? They don't create an inviting atmosphere for potential buyers.


Realtor Sandra Sorge once sold a condo on the water that had a massive, floor-to-ceiling mural.
The first thing I did was have [the mural] painted white. The room instantly looked so much cleaner. Never underestimate the power of a fresh, neutral coat of paint.
To sweeten the deal, refreshing your home's paint job is perhaps the most economical renovation on this list!

Home Improvements with Deslaurier


Want to learn more about how home renovations can boost your home's value? Reach out to a professional at Deslaurier and book a consultation. We specialize in custom cabinets in Ottawa, Ontario and Jupiter, Florida.


We'd love to chat with you about your home improvement project during a complimentary design consultation! Fill out the form below to connect with us or explore our find a dealer page to find the location nearest you.
Interested in becoming a dealer? Reach out to us on our Become a Dealer page!