24/09/2021 • Blog
Where to Buy Lighting in Ottawa
Lighting plays a make-or-break role in a kitchen design.
If you're starting a reno project in Ottawa, you'll want to carefully plan your lighting design and source high-quality products from local lighting stores.
Where can you buy high-quality lighting products in Ottawa, you ask? This article will tell you just that.
At Deslaurier Custom Cabinets, we're in the business of building dream kitchens. While we focus on functional, high-performance cabinetry, we've also built a niche understanding of the local industry and all the moving parts involved in home renovations. Our goal as a local cabinet maker in Ottawa is to help our clients create their picture-perfect kitchen design in any and every way we can.
To that end, keep reading to discover our recommendations of the top 5 lighting stores in Ottawa, Ontario.
Best Lighting Stores in Ottawa
We care deeply about the information we provide to our clients. That's why we've put together this list of lighting suppliers with a few key criteria. To that end, all the lighting stores on the list below are ranked based on:
Google rating
In-store appointments
Number of locations in Ottawa
Please note that the lighting stores on our list below are in no particular order.

Multi Luminaire/Multi Lighting
Multi Luminaire is a Canadian business with 40 years of business behind them. With over 10 locations in Quebec and Ontario, they have both a French brand name (Multi Luminaire) and an English brand name (Multi Lighting). At Multi Luminaire, you can order online—delivery is available all across Canada.
In Ottawa, you can find two locations:
Gloucester (1940 Innes Road)
Nepean (1872 Merivale Road)
Multi Luminaire offers free appointments at both of these Ottawa locations. You can easily schedule a time to meet with a lighting specialist in store on the company website.
At the time of publication, Multi Luminaire has a 4.5-star rating on Google, with a total of 180 reviews.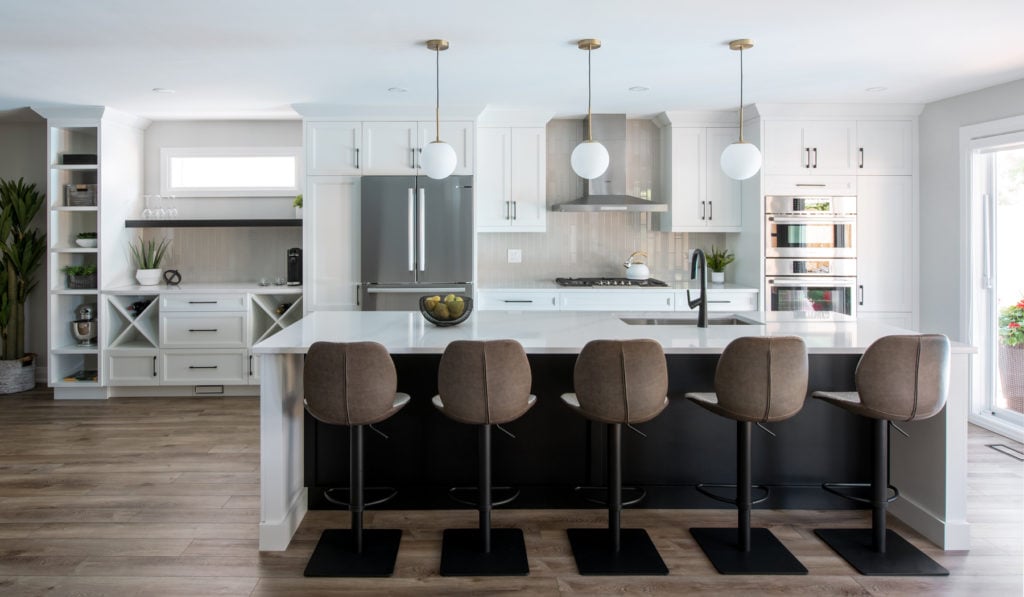 The Electrical & Plumbing Store
The Electrical & Plumbing Store made its debut in 1980 selling a limited inventory of lighting products to contractors in the area, and has expanded its reach rapidly over the years. Today, The Electrical & Plumbing Store offers lighting, plumbing, and flooring in two convenient locations in the Ottawa area:
Gloucester (1080 Ogilvie Road)
Nepean (31 Northside Road)
At the time this article was written, The Electrical & Plumbing Store comes in with a 4.3-star Google rating with 113 reviews. Browse through their catalog online or head straight to one of their two showrooms to speak with a representative in person.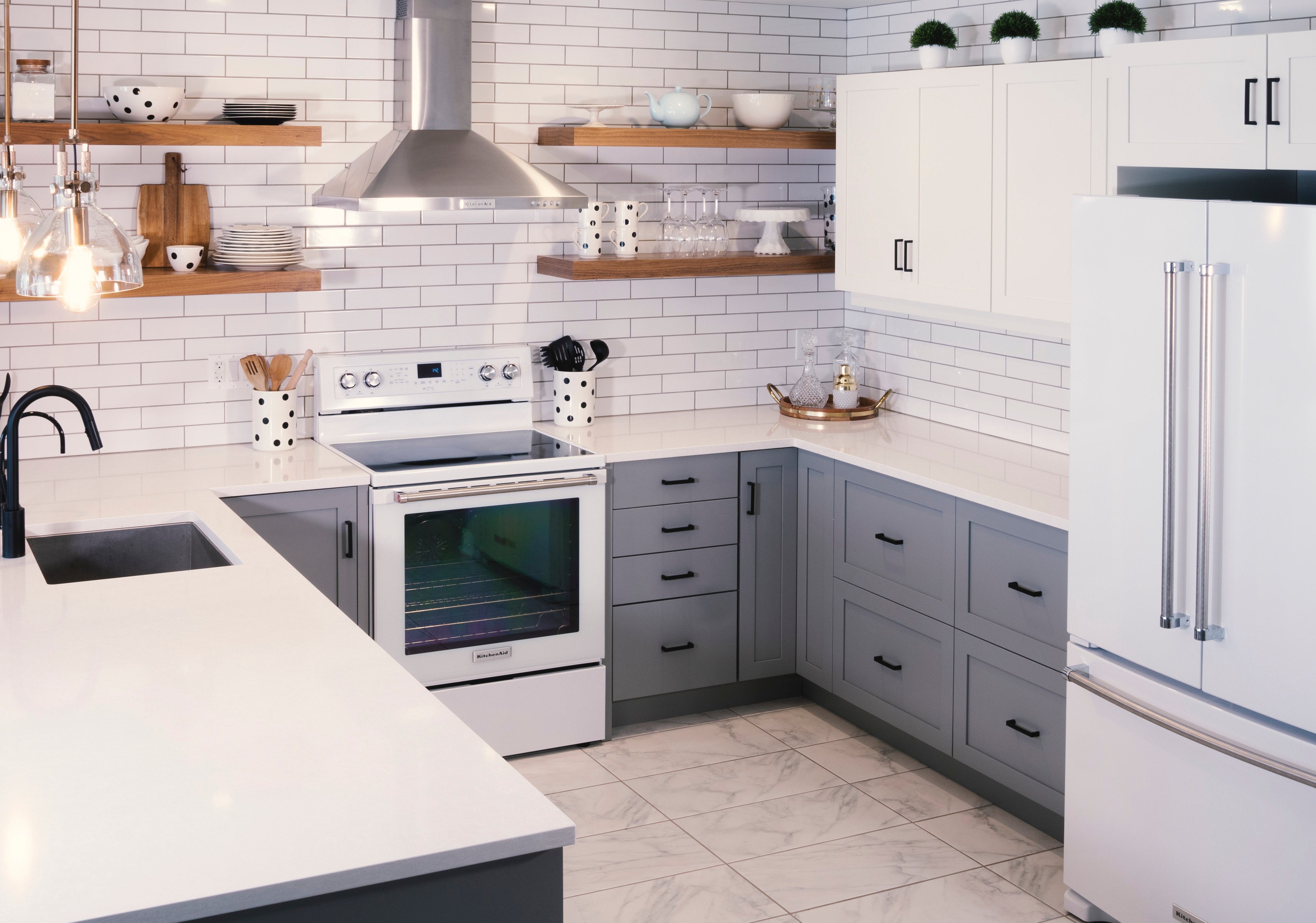 Marchand Electric
Marchand Electric is a family-owned business spanning generations—they've been serving Ottawa since 1892. They even have a memorandum from 1908 awarding P.E. Marchand tender by Public Works, signed by Sir Wilfred Laurier!
At Marchand Electric, you can shop online or schedule a consultation through their website.
Technically, Marchand Electric has one location in Ottawa East. However, they do have a second location nearby, just across the Ottawa River in Gatineau.
Ottawa East (1283 Algoma Road)
Gatineau (140 Boulevard Greber)
Marchand Electric's Google rating is 4 stars, with 26 reviews, at the time of publication.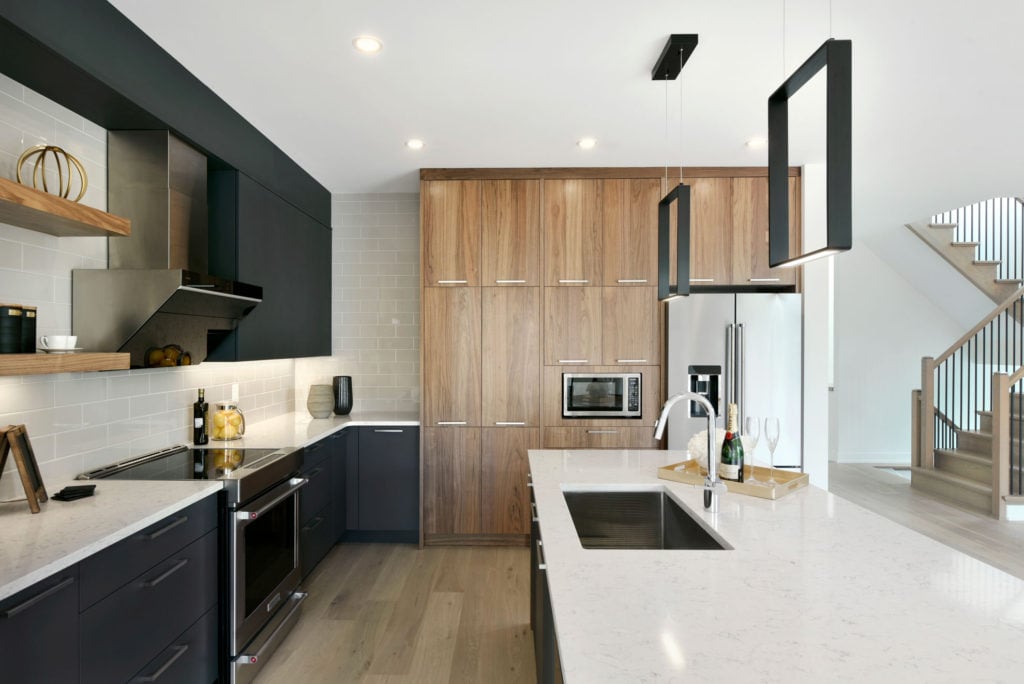 Living Lighting
Living Lighting has a business history working with builders, designers, and homeowners that goes back over 40 years.
Living Lighting has an extensive online shopping platform as well as a showroom at one Ottawa location:
Nepean (1600 Merivale Road)
At the time of publication, Living Lighting has a 3.9-star Google rating averaged from 62 reviews.
According to Living Lighting's Houzz profile, the cost of a typical service can range from $50-200,000 CAD. They've broken down that price range even further to:
Typical cost of lighting a small home: $1000-5000
Typical cost of lighting a medium home: $3000-9000
Typical cost of full-service lighting design and planning $10,000-$200,000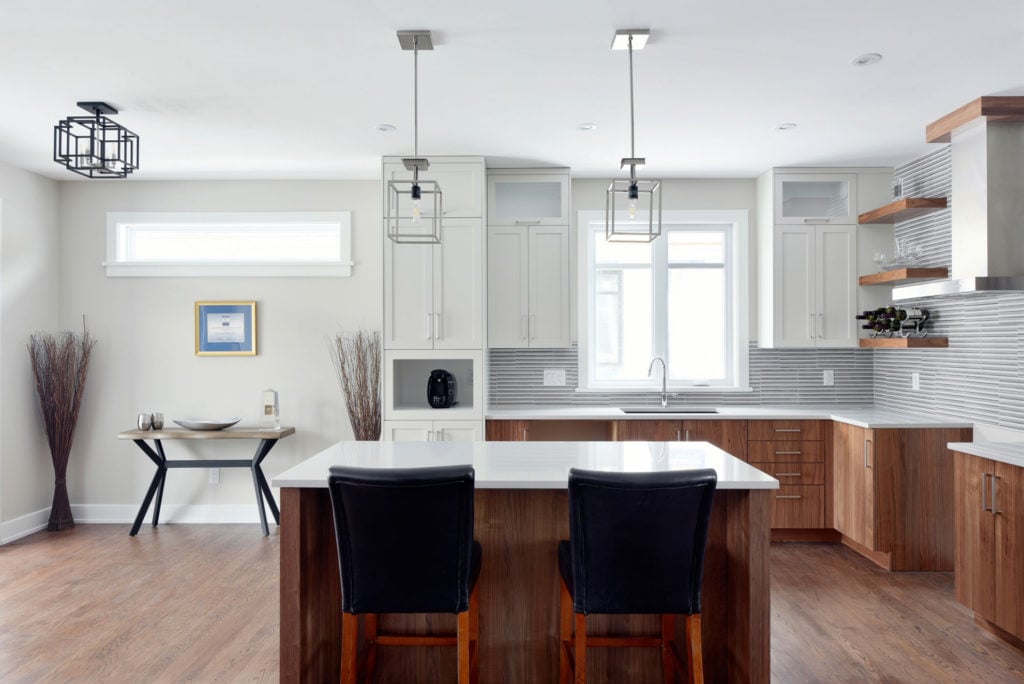 Arevco Lighting
Arevco Lighting is a small-boutique-turned-large-showroom in Westboro. The brand name originally started in 1975 in Westmount, a popular neighbourhood in Montreal, QC, specializing in high-quality bulbs and imported Italian fixtures. The Ottawa location has been successfully operating since 2001 and specializes in mid- to high-end lighting products.
Online shopping is available, and so is in-person consultation services. Their location is:
Ottawa (915 Clyde Avenue)
As of the current date, Arevco Lighting has a 4.4-star Google rating based on 28 reviews.
According to Arevco Lighting's Houzz profile, the typical cost of a job ranges between $200-2000 CAD.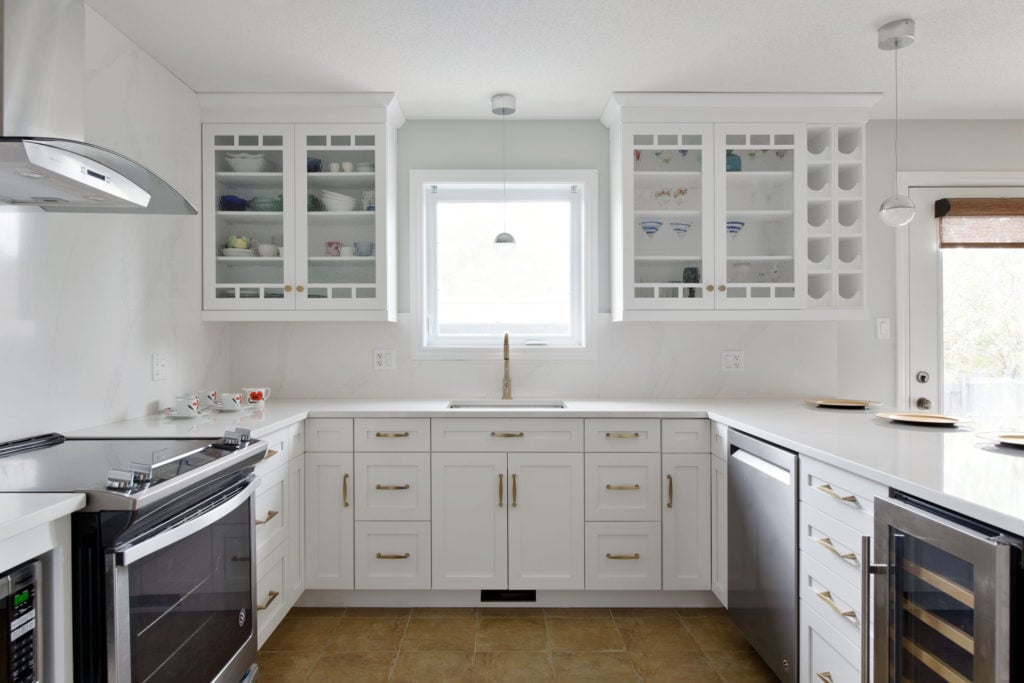 Should I Buy Lighting at Big Box Stores?
At Deslaurier Custom Cabinets, we know that there's no cookie-cutter mould for a beautiful kitchen. You can absolutely buy your kitchen lighting supplies from big box stores like Home Depot, Lowe's, or Home Hardware.
Box stores like these buy in bulk to offer lower prices. That can be a pro (you can keep your costs low) or a con (the company focus may be on moving inventory). For that reason, it may also be more difficult to purchase items that you looked at 9-12 months previous, when you were planning your kitchen reno.
We recommend double-checking logistical details like these, and always reading the fine print of your product warranties...but that goes for all lighting suppliers!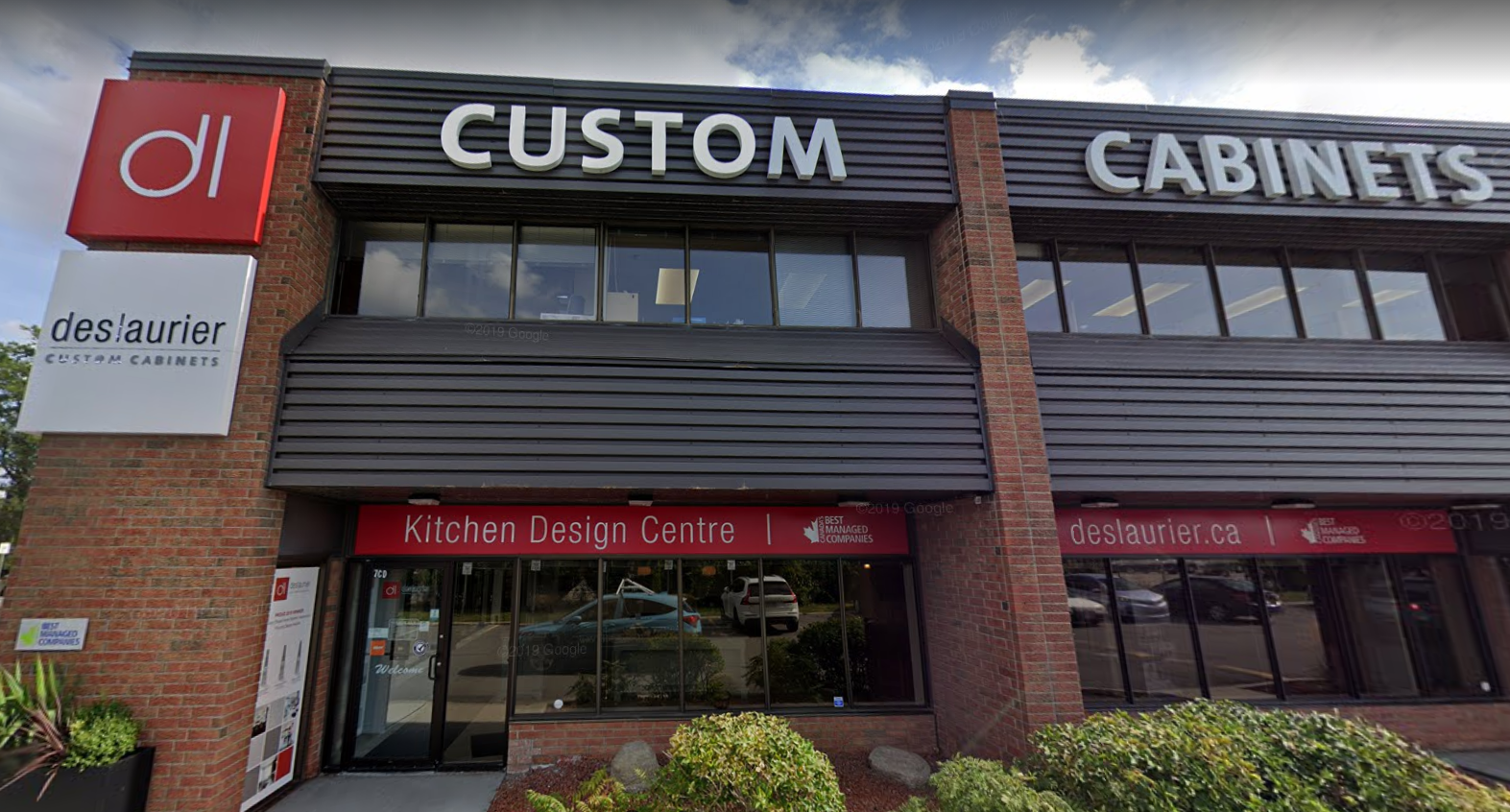 Design With Deslaurier
Lighting generally accounts for 3% of a kitchen renovation budget, so it's important you do your due diligence when choosing a lighting supplier. Make sure you have a knowledgeable sales representative who can walk you through your shopping experience.
At Deslaurier, our design team leverages 60+ years of industry expertise, and always goes the extra mile to make your dream kitchen a reality.
For more helpful resources on kitchen design, browse through our Learning Centre articles. If you'd like to speak with one of our kitchen designers in Ottawa, feel free to schedule a complimentary consultation with us.
Interested in becoming a Deslaurier dealer? Connect with us on our Become a Dealer page.
Related Links: